Mikati meets Wronecka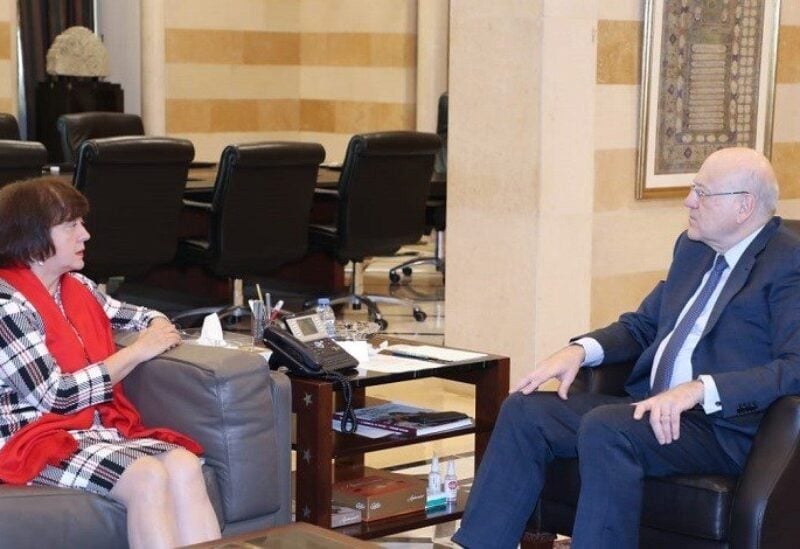 Caretaker Prime Minister Najib Mikati met Tuesday at the Grand Serail with UN Special Coordinator for Lebanon, Joanna Wronecka.
The UN diplomat told reporters following the meeting that she briefed Mikati on the Security Council's last week's session.
She said that all UNSC member states want Lebanon to proceed with the political reforms, elect a new president of the republic as soon as possible, and engage in negotiations with the International Monetary Fund.
She also highlighted the necessity of stability in south Lebanon.