Mikati to the Italian Defense Minister: We are committed to Resolution 1701 and other international resolutions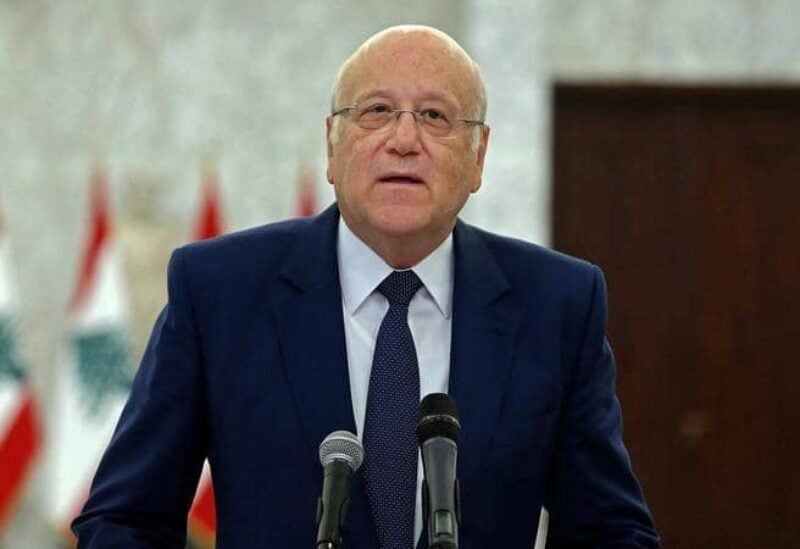 Prime Minister Najib Mikati received Italian Defense Minister Lorenzo Guerini, at the head of a delegation this morning at his residence, in the presence of Italian Ambassador to Lebanon Nicoletta Bombardier.
During the meeting, President Mikati reiterated his thanks to Italy for its constant support for Lebanon at all levels. He also thanked Italy for its contribution within the framework of the "UNIFIL" forces operating in southern Lebanon and the sacrifices of her soldiers for the sake of stability and security in southern Lebanon.
Prime Minister Mikati reiterated Lebanon's commitment to UN Security Council Resolution 1701 and all relevant international resolutions.
The Italian minister stressed that Lebanon is of great importance to Italy, and that Italy's presence in the UNIFIL forces reinforces this trend, pointing out that four Italian commanders have assumed command of these forces.
He also stressed that "Italy supports the work of the Lebanese Prime Minister and the efforts made to carry out the required reforms to address the situation in Lebanon."
He stressed that Lebanon can rely entirely on Italy for its support on the issue of negotiations with the International Monetary Fund and other relevant international institutions. As for our support for the army, it is full support, and we pledge to expedite the procedures required to deliver this support."