Mikati, UNDP's Bouzar discuss launch of Arab Human Development Report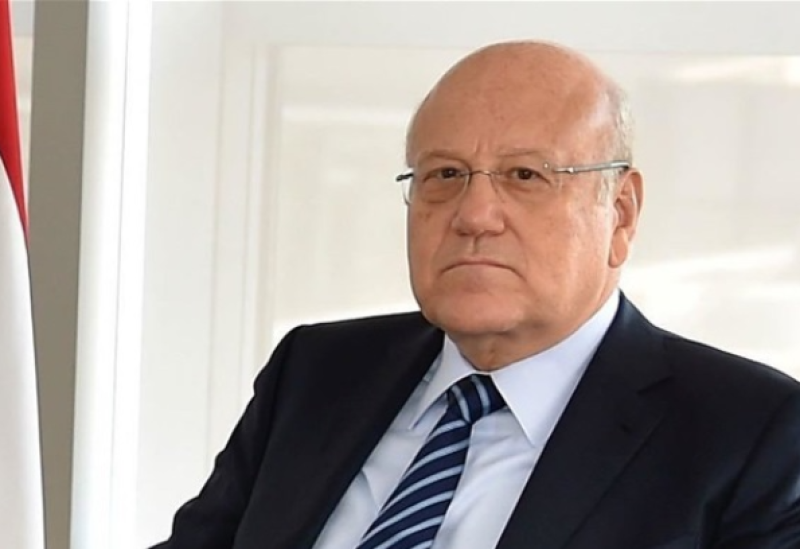 Caretaker Prime Minister, Najib Mikati, on Wednesday welcomed UN Assistant Secretary-General and Director of the United Nations Development Programme Regional Bureau for Arab States,Khalida Bouzar, in the presence of UNDP Resident Representative in Lebanon, Melanie Hauenstein.
In the wake of the meeting, Bouzar made it clear that "the first and most important objective of the visit" was to discuss the  launch of the Arab Human Development Report, noting that this report will be launched for "the first time in the Arab region."
Bouzar added that the second of her visit to Mikati was to get a closer look at the status of the support that the UNDP had been extending to the Lebanese government and people.
"We'vecalso discussed the United Nations Development Program's new strategy (2023-2025), which aims to support reforms, renewable energy, and crises mitigation. This strategy will be presented to the Executive Board of the United Nations Development Program next January," Bouzar explained, adding that the strategy's annual budget is approximately $80 million.
"We've also seized the opportunity to discuss how the United Nations Development Program can support the reforms that Lebanon has been carrying out alongside the International Monetary Fund, as well as the means to support renewable energy projects, which shall improve the environment, provide job opportunities for the youth, and reduce migration," Bouzar concluded.