Mikati, UN's Wronecka broach post-elections developments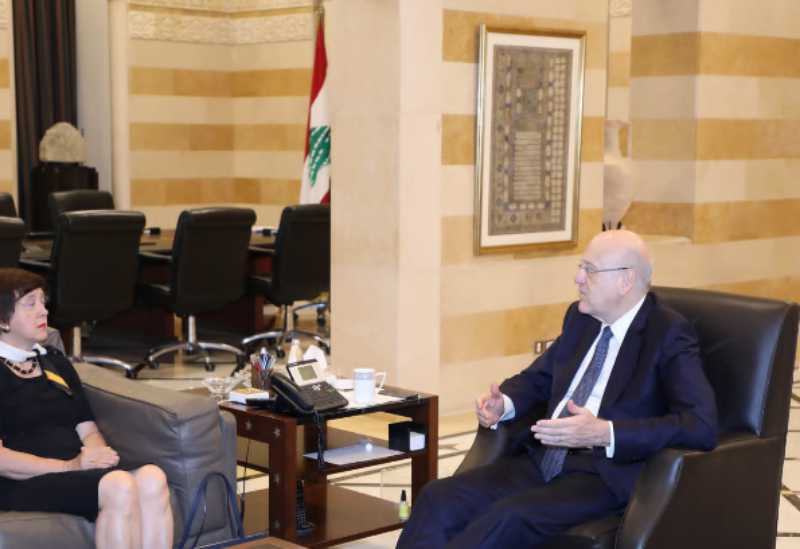 Caretaker Prime Minister, Najib Mikati, on Wednesday welcomed at the Grand Serail United Nations Special Coordinator for Lebanon, Joanna Wronecka.
After the meeting, Wronecka said that her visit had been an occasion to asses with the PM post-elections developments.
"We've also held a tour de horizon over the prevailing situation in Lebanon, and the important reforms that the Lebanese Parliament and government are required to carry out," Wronecka added.