Mikati's second day meetings in Qatar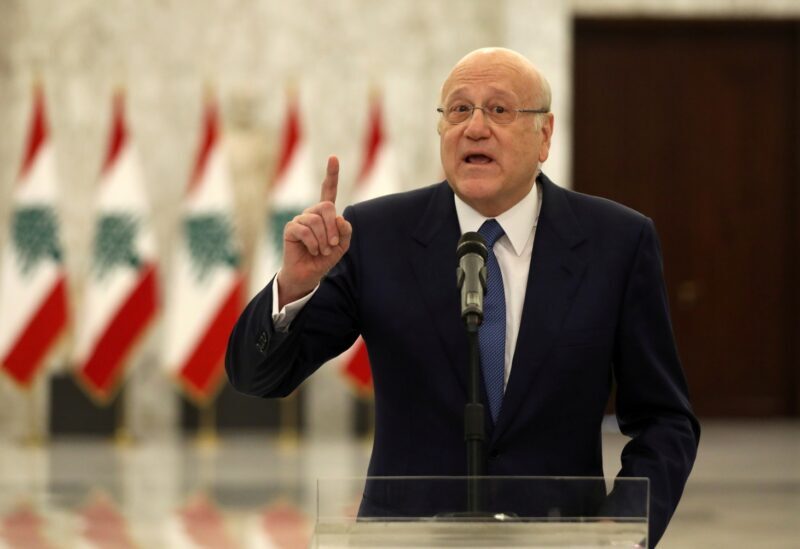 Prime Minister Najib Mikati continued his meetings in Qatar, on the second day of his participation in the "Doha Forum".
The PM received Algerian Foreign Minister Ramtane Lamamra and discussed with him the bilateral relations between the two countries.
PM Mikati asked the Algerian minister to convey his wishes to the Algerian government to exempt Lebanon from the decision to ban the export of sugar, in the context of helping Lebanon face the repercussions of the war in Ukraine.
Mikati also received Mexican Foreign Minister Marcelo Ebrard, and then the US Special Envoy to Iran Robert Malley.
He received head of the Iranian delegation to the "Doha Forum" and the former foreign minister and head of the Strategic Council for Iranian Foreign Relations, Kamal Kharazi.
The PM also met with the Chairman and CEO of the French "Total" company, Patrick Pouyanne, and discussed with him the course of the agreement related to Lebanon and "Total" for oil and gas exploration in Area No. 9 in Lebanese territorial waters, and the obstacles that delay the start of exploration.
Discussions reportedly touched on the subject of Lebanon's decision to hold a tender to solicit bids for the construction of a gas liquefaction plant in Zahrani.