Minister of Agriculture met his Egyptian counterpart: "Facilitating entering of Egyptian agricultural commodities into Lebanon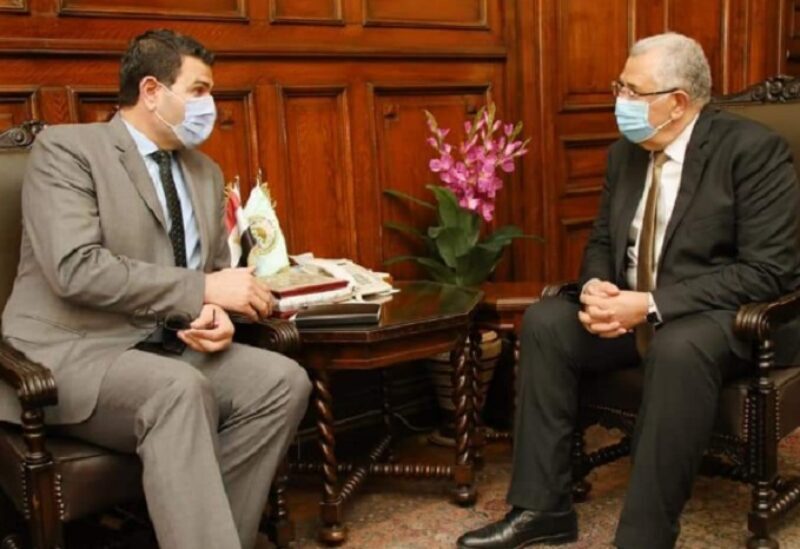 Lebanese Minister of Agriculture, Dr. Abbas Al-Hajj Hassan, and the accompanying delegation, visited the Egyptian Minister of Agriculture and Land Reclamation Al-Sayed el-Quseir in Cairo, in the presence of the Egyptian Deputy Minister of Agriculture, Eng. Mustafa Al-Sayyad, and a number of administrators in the ministry, where the prospects for agricultural cooperation between the two countries were discussed.
Hajj Hassan expressed his happiness for visiting Cairo, describing it as "the city that always gives him hope,"and praising "the role of the Egyptian political leadership in supporting all Arab brothers."
He explained that the discussion with his Egyptian counterpart was "purposeful and constructive and addressed the export, import and twinning operations between the two countries in both plant and animal sectors, as well as cooperation in the field of agricultural extension, hoping for "more cooperation".
He stressed, "facilitating the procedures for the entry of Egyptian agricultural commodities into Lebanon within the framework of a real strategic partnership," stressing "pure intentions and high aspirations to achieve this in the interest of both the Egyptian and Lebanese people."
For his part, Egyptian Minister of Agriculture stressed " the directives of His Excellency President Abdel Fattah Sisi Minister and Chairman Dr. Mustafa Madbouli to deepen cooperation with the state of brotherly Lebanon , " noting that " the meeting dealt with several issues related to increasing trade exchange and partnership , agricultural capacity building and digital transformation and research agricultural, as well as in the field of agricultural and veterinary quarantine procedures, and animal and plant health."
The Ministers of Agriculture agreed to continue holding technical committees between the two countries to remove any problems that might hinder cooperation between them.
It is noteworthy that Hajj Hassan is visiting Egypt at the head of a high-level delegation, to meet with officials, businessmen and exporters, and to make field visits to research centers and some agricultural projects in order to see the agricultural renaissance that the country is witnessing.