Minister of defense chairs meeting over means to protect Lebanon's oil facilities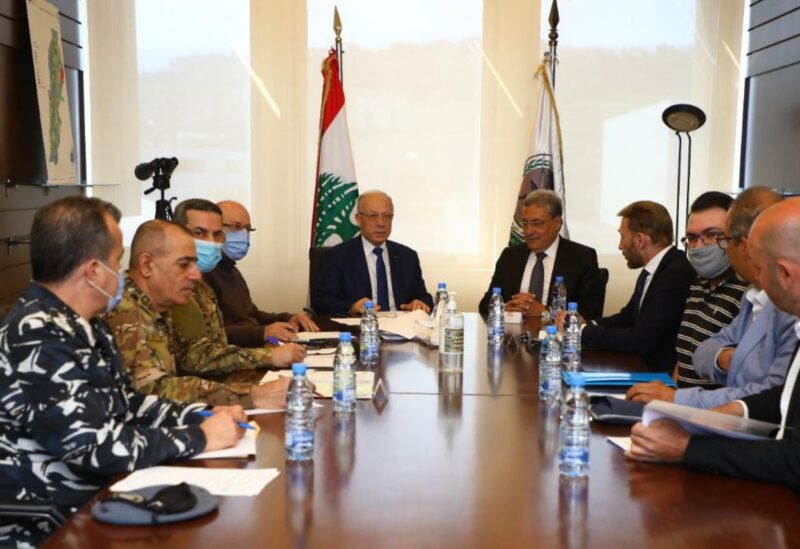 Minister of National Defense, Maurice Sleem, on Wednesday chaired a meeting by the joint committee tasked to develop a plan to protect oil and gas pipelines in Lebanon, in the presence of Minister of Justice, Henry El-Khoury, as well as representatives of the Ministers of Interior, Municipalities, and Energy and Water.
A security plan was envisaged to ensure the continuity of protecting oil facilities, especially those in Tripoli which have been witnessing multiple infringements and violations, to prevent any future encroachments on them.
Minister Sleem separately received former Minister, Elias Bou Saab, with whom he discussed the general situation.