Ministries of culture in Lebanon and Iran: resistance sole deterrent of occupying forces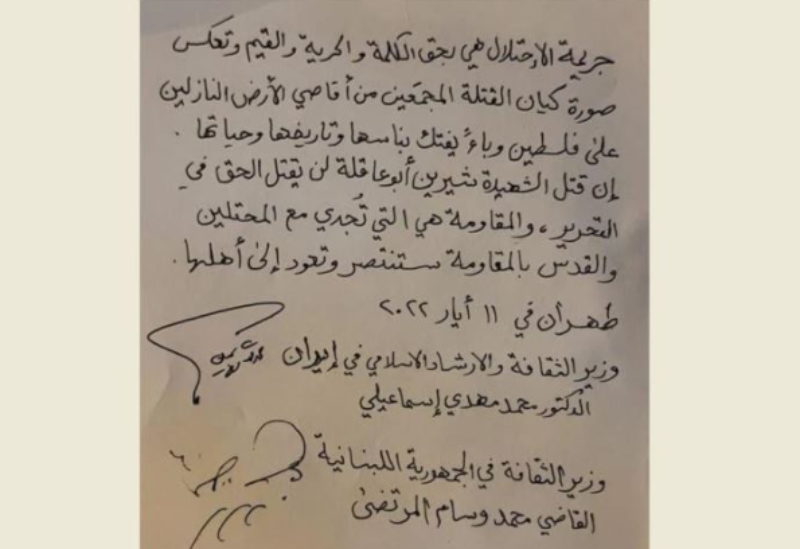 A joint statement was issued on Thursday by the Ministries of Culture in Lebanon and Iran denouncing the assassination crime of martyr Shireen Abu Aqleh, which was carried out by the Israeli enemy.
"The killing of martyr Shireen Abu Aqleh will not kill the right to liberation. The resistance is the sole deterrent facing occupiers. Jerusalem, through the resistance, will attain victory and return to its people," the joint statement read.