Mountain roads blocked across Lebanon due to snow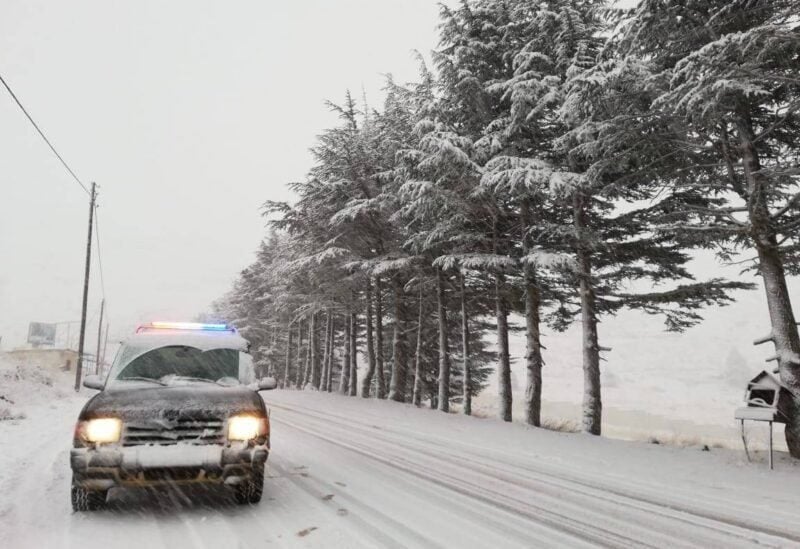 The Traffic Management Center on Wednesday reported that several mountainous roads have been blocked across Lebanon due to the accumulation of snow in the following regions:
Aynata – Arz
Oyoun El Siman – Hadath Baalbek
Mnaitra – Hadath Baalbek
Aqoura – Hadath Baalbek
Jurd Merbin – Hermel
Hermel – Sir El Denieh
It is noteworthy that the weather is stable in Lebanon, with an increase in temperatures, as a result of the withdrawal of moist air masses, and stability continues until next Sunday, followed by rainy weather for a few hours at dawn on Monday with a decrease in temperatures.
On Friday the weather will be stable, but cloudy with high and medium clouds before noon, then turns into a few clouds, while the temperature is stable, it will range between 12 and 20 degrees on the coast, between 7 and 13 degrees at 1000 meters, and between 5 and 15 degrees in Bekaa. The winds are northwesterly weak, with speed between 20 and 30 km / h.