Mufti Derian discusses developments with Hamas' political bureau head, meets with UK ambassador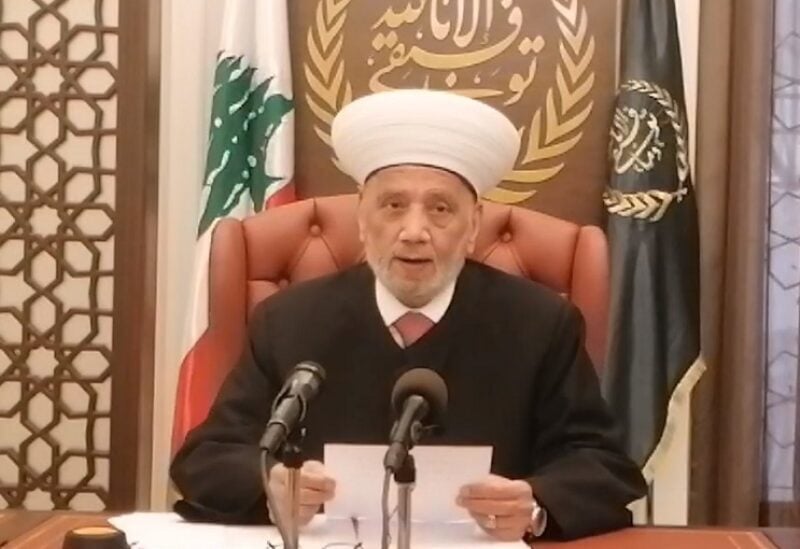 Grand Mufti of the Lebanese Republic, Sheikh Abdul Latif Derian, on Wednesday received at Dar Al-Fatwa, the Head of the Political Bureau of "Hamas" Movement, Ismail Haniyeh, on top of a delegation from the movement.
On emerging, Haniyeh said that they briefed the Mufti on the developments of the Palestine cause, in general, and Al-Quds and Al-Aqsa Mosque, in particular, adding that discussions also touched on the current developments in the region and Lebanon, and the situation of the Palestinian people and Palestinian camps.
Haniyeh added that the delegation congratulated His Eminence and the Lebanese people on the completion of the parliamentary elections, wishing Lebanon political, security and social stability in the coming stage, indicating that Lebanon's stability, strength and unity is a source of strength for Palestine and the resistance.
On the other hand, Mufti Derian welcomed at Dar Al-Fatwa British Ambassador to Lebanon, Dr. Ian Collard, who came on a farewell visit upon the end of his diplomatic mission in the country.
Discussions reportedly touched on the latest developments on the local arena, and the strengthening of bilateral relations between the two countries.