Mufti Derian discusses general situation with UN's Wronecka, meets "Hamas" delegation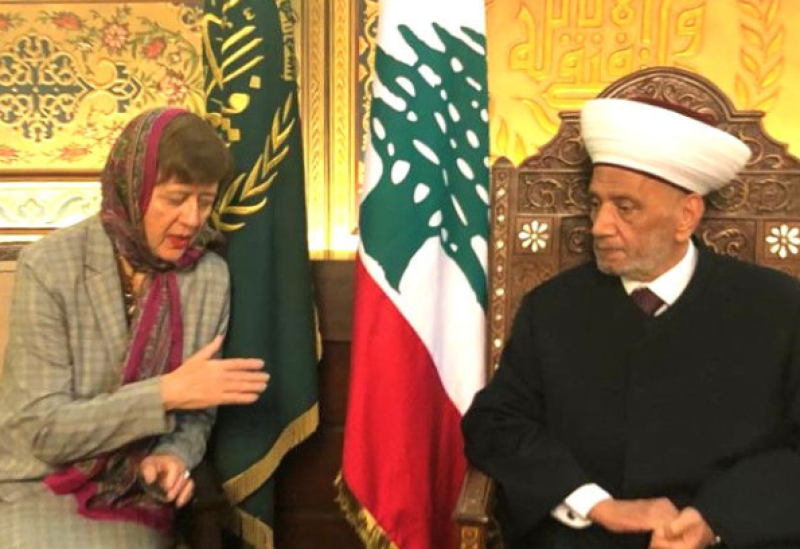 Grand Mufti of the Republic, Sheikh Abdel Latif Derian, on Thursday received in Dar-el-Fatwa, UN Special Coordinator for Lebanon, Joanna Wronecka, with whom he discussed the current situation in Lebanon and the region.
Mufti Derian also received in Dar-el-Fatwa a delegation from the leadership of the Islamic Resistance Movement in Lebanon "Hamas," headed by its representative, Ahmed Abdel Hadi, and including his deputy, Jad Taha, and the political and media relations official, Abdel Majeed Awad.
On emerging, Abdel Hadi said that they briefed the Mufti on the latest developments related to the "Al-Aqsa Flood" battle.