Mufti Derian receives Kuwaiti Ambassador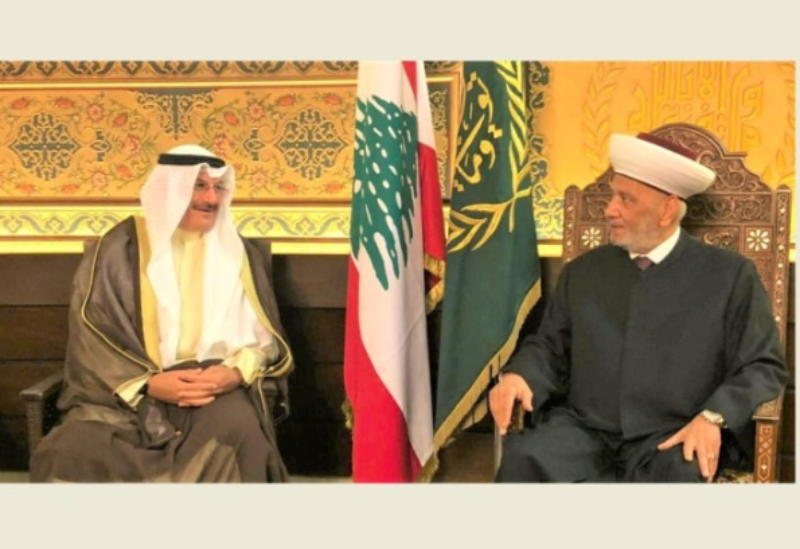 Sheikh Abdellatif Derian, the Grand Mufti, met with Abdel Aal al-Qenaei, the Kuwaiti Ambassador to Lebanon, who paid a goodbye visit to Dar-al-Fatwa on Monday.
The pair reportedly discussed the bilateral relations between the two countries, in addition to the current situation in Lebanon and the broader Arab region.
During the meeting, the Ambassador highlighted Kuwait's support for Lebanon and the Lebanese in all fields, wishing the country stability and prosperity.