Mufti Derian receives MP Karami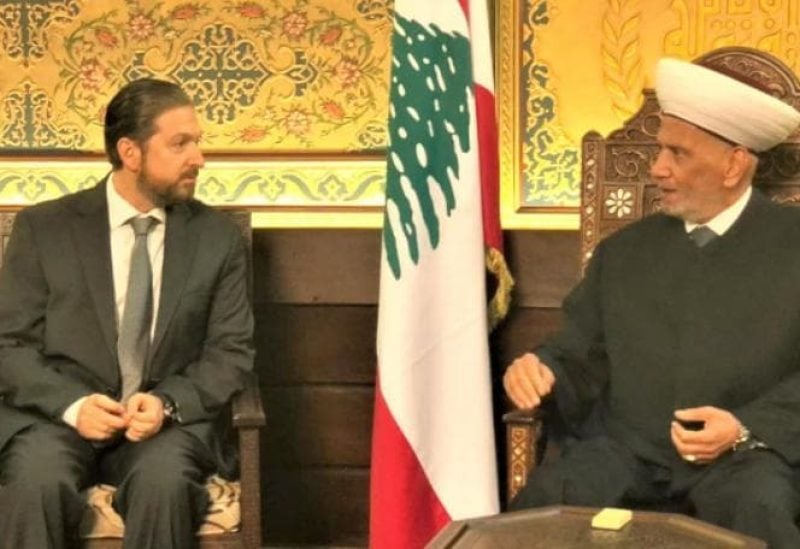 Grand Mufti Sheikh Abdellatif Derian received MP Faisal Karami in Dar al-Fatwa on Monday.
Speaking to reporters following the meeting, Karami said that talks touched on the necessity of adhering to Taif Agreement, unity among the Lebanese, and Lebanon's Arab identity.
He added that priority today is for the election of a president of the republic. "We cannot elect a president without dialogue and consensus," he said.
"We do not support a confrontational candidate for the presidency," he underlined.