Mufti urges action against Israeli aggression in meeting with Prime Minister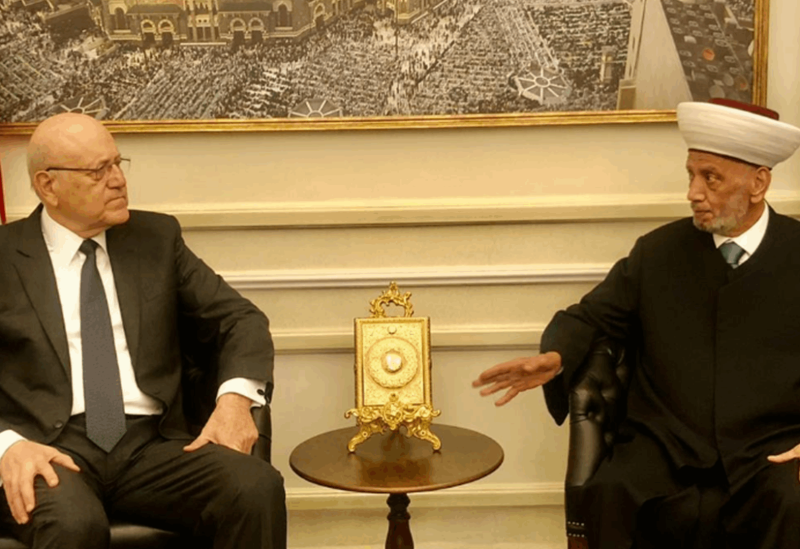 Lebanese Mufti Sheikh Abdel Latif Darian and Caretaker Prime Minister Najib Mikati discussed on Saturday various issues in Lebanon and the Arab world, particularly the Israeli aggression on Gaza and southern Lebanon.
The discussion took place during a meeting before Mikati joined a session of the Higher Islamic Shiite Council.
Mikati affirmed that "the government is engaged in diplomatic and political efforts, both regionally and internationally, to stop the Israeli aggression on southern Lebanon and Gaza." He emphasized that the government has prepared an emergency plan to mitigate the consequences of the Israeli aggression in the south and the ongoing attacks on Palestinian brethren.
Mufti Darian expressed his commitment to supporting the government in its national and unifying work, despite the obstacles and challenges facing Lebanon due to consecutive crises. He praised Mikati's efforts, initiatives, and communications in this regard.
He expressed hope that the pressure exerted on the Israeli enemy would succeed in stopping the crimes and collective punishment in Gaza and the continuous Israeli violations of Lebanese territory.