Nehme says every delay is a crime against the people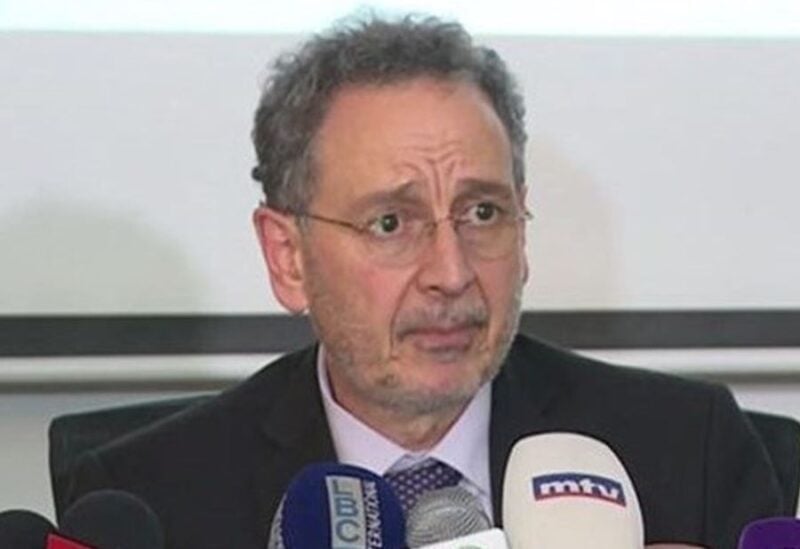 The caretaker Lebanese Minister of Economy and Trade, Raoul Nehme, commented Monday on the meeting held earlier between President Michel Aoun and Prime Minister-Designate Saad Hariri, saying "history will not mention any paper but will mention that the country has burned down."
"It is immediately required to form a new government, pass the capital control law and reach an agreement with the International Monetary Fund," Nehme said in a tweet following the stalled cabinet formation talks.
"Every delay is a crime against the people," he warned.
Lebanese President Aoun and PM-Designate Hariri failed to achieve any breakthrough over the cabinet formation on Monday, as their meeting ended with more disagreement.
Hariri said Aoun had sent him his own cabinet lineup proposal Sunday night which he rejected during their meeting on grounds that it is unconstitutional for a president to form a government.
"Regrettably … it (lineup) includes a blocking third for his [Aoun] camp," Hariri said following the meeting.
The President's office replied to the statements made by the PM-Designate, saying Aoun had sent Hariri a paper "which only states a methodology for forming the government and which includes 4 columns, the filling out of which would lead to the formation of a cabinet in agreement between the President of the Republic and the PM-Designate."
This comes as the Lebanese people are bearing the brunt as the country's pound currency has hit alarming levels with no breakthrough in sight.