New lawsuit by Zuaiter and Khalil for suspending Bitar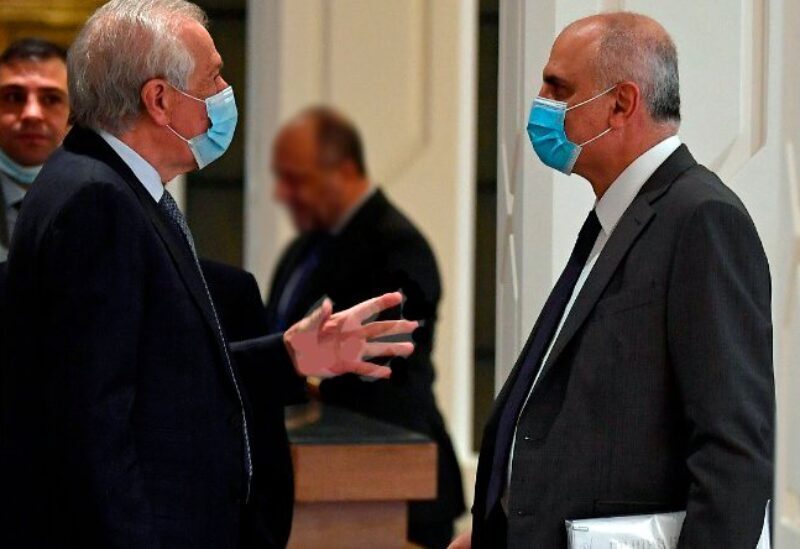 A new and expected development in the investigation case of the explosion in the port of Beirut, represented by the presentation of the defense attorneys for the representatives Ghazi Zuaiter and Ali Hassan Khalil, a new lawsuit before the Civil Court of Cassation headed by Judge Naji Eid, in which they requested the suspension of the judicial investigator, Judge Tariq Bitar, and to stop all the measures he takes in this case.
This case is in line with the decision of the General Authority of the Court of Cassation headed by Judge Suhail Abboud, which specified the Court of Cassation as a valid reference to hear the lawsuits of the suspension of the judicial investigator. The plaintiffs reiterated their assertion that Bitar "violated the legal and constitutional provisions, by charging Zuaiter and Khalil with criminal offenses, and his insistence on summoning them for investigation, while the authority is only within the jurisdiction of the Supreme Council for the Trial of Presidents and Ministers."
The court did not resolve its stance by accepting or not proceeding with the case, as the head of the court, Judge Naji Eid, asked the plaintiffs to provide him with a list of the names of all the plaintiffs and defendants in this file, so that they would be informed of the content of the case if it was accepted.
A judicial source explained to "Sawt Beirut International", that "the lawyer, Muhammad Zuaiter (Agent of Ghazi Zuaiter), objected to this decision, because it is difficult for him to secure this list, and he wished upon the court panel to obtain it from the judicial investigator, and initiate the notifications starting with Bitar so that he would be suspended, pending a decision on the merits of the case.
The judicial and human rights circles are awaiting the decision that the court will take tomorrow, to accept the case or to dismiss it, and informed sources do not rule out that "the court will move to abandon the consideration of this case due to embarrassment. These circles tell "Sawt Beirut International" that the reason "is due to the lawsuit previously filed by the attorneys of Zuaiter and Khalil before the judicial inspection against the head of the court, Judge Naji Eid and one of the members, because of the court's rejection of the previous lawsuit submitted by this team, and considering itself as not having jurisdiction." .