No one can ever mess with Islamic-Christian duo, warns Bahaa Hariri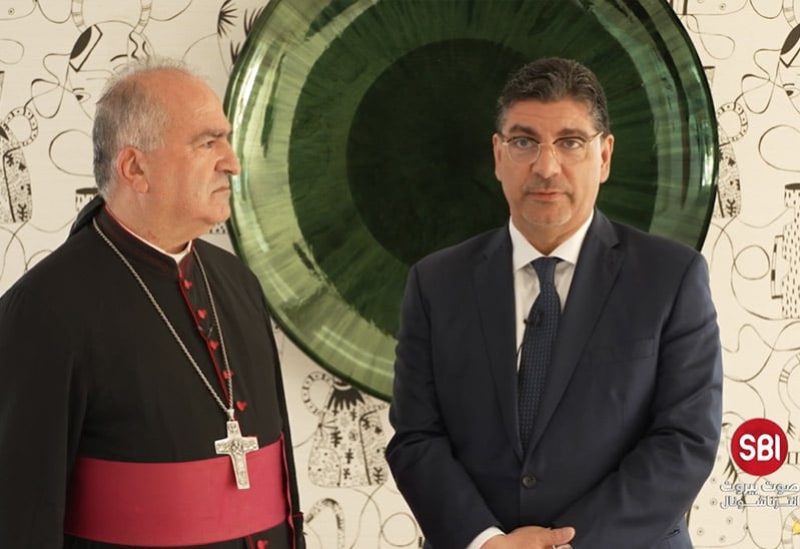 Businessman Bahaa El-Din Rafic Hariri hosted Archbishop Hanna Rahmeh on Friday, the head of the Diocese of Deir al-Ahmar and Baalbek, in his residence in Monaco, and they discussed several matters following discussions they had in Cyprus.
Following his meeting with Bahaa Hariri, Bishop Rahmeh expressed his conviction that the discussion with Sheikh Bahaa was in the best interests of Lebanon and stated that the ruling class must be held accountable for the country's collapse in front of the Lebanese people, history, and the rest of the world.
Rahmeh also stressed that in Lebanon there is an Islamic-Christian partnership that is more than a thousand years old and cannot be neglected, because it is the value and message of Lebanon.
He also stressed that there are important figures in Lebanon and abroad that are willing and able to rebuild a new Lebanon, mainly Sheikh Bahaa Hariri.
From his part, Hariri reaffirmed his commitment to the Islamic-Christian collaboration and the Taif Agreement, which supported cooperation between the religions, stating that it is not permitted to disturb it and that doing so would amount to "political blasphemy." He quoted Martyr Prime Minister Rafic Hariri, who once said, "Countdown is over!" in his speech.
Bahaa Hariri expressed gratitude to Archbishop Rahmeh for his visit and the time he dedicated to the initiative, which will bring salvation to Lebanon.