"Officials do not have the authority to refuse foreign help," says Maronite Patriarch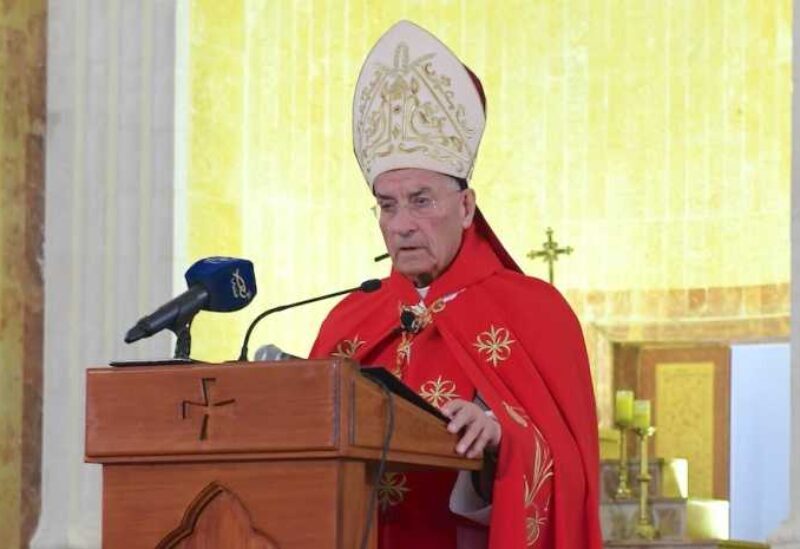 The Maronite Patriarch Cardinal Mar Bchara Boutros Al Rahi hoped that politicians and officials in Lebanon would improve a free, impartial, and clear dialogue with the desire to reach the objective truth that would unite and heal Lebanon from its political crisis, the foundation of all its economic, financial, social, living, and security crises, and that elections would be held as a result. The next parliament will be held in May, and it will be made up of free MPs who believe in conversation.
In his Sunday sermon in Bkerke, Al Rahi stressed that all Lebanese must participate in the elections, noting that it is a "democratic entitlement to strengthen the system, and to exercise the people's right to express their opinion and to be held accountable. "This time, it is an occasion to choose Lebanon's next destination. The elected parliament is the one who will elect the new president of the republic, who will legislate the reforms, and who will participate in a national dialogue that takes place after the emergence of the new authority under international auspices," Al Rahi said.
On the other hand, the Maronite Patriarch considered it the duty of the state to take bold and correct decisions, and to respond effectively to every commendable endeavor to extricate the country from collapse and put it on the path of true salvation.
He stressed that state officials do not have the right to refuse foreign help no matter the reason, especially that the Lebanese officials are not able to agree on a unified position.