Othman discusses "FIIAPP" project and cooperation means with Garcia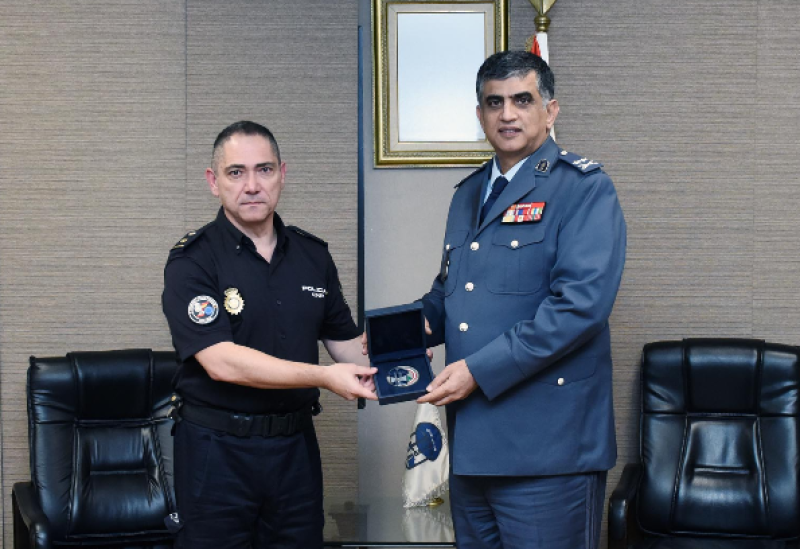 Internal Security Forces chief, Imad Othman, on Thursday received in his office, the "Promoting community policing in Lebanon" (FIIAPP) Project Director, Spanish Police Colonel Joaquin Plasencia Garcia, who came on a visit during which they discussed the third component (human rights) of the aforementioned project.
Discussions also touched on ways to enhance cooperation between the two sides, to develop the activities carried out by civil society organizations, in cooperation with the Internal Security Forces, within the framework of this project.
At the end of the visit, Major General Othman presented a shield of appreciation to Colonel Joaquin as a token of recognition for his efforts.