Othman meets EU mission delegation, broaches general situation with Australian ambassador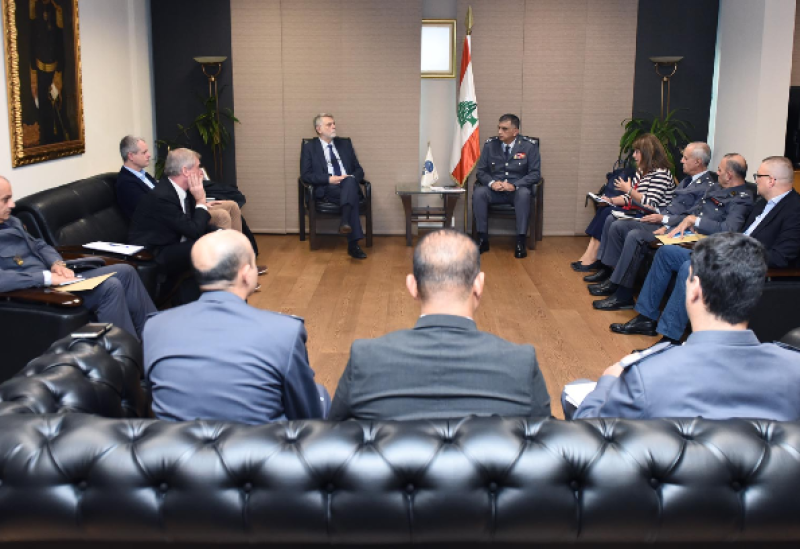 Internal Security Forces chief, Major General Imad Othman, on Friday received in his office, an EU mission delegation including experts Alberto Perduca and Oliver Hoffmann, accompanied by Mrs Ingeborg Zorn and Mr. Bruno Frans.
The meeting, which was held in the presence of a number of concerned officers, dwelt on the functions of the judicial system in Lebanon, especially with regard to prison conditions during crises.
Maj. Gen. Othman also received Australian Ambassador to Lebanon, Andrew Barnes, who came on a visit during which they discussed the bilateral relations between the two countries, as well as the current general situation in the country.