Parents of students studying abroad to hold sit-in on Monday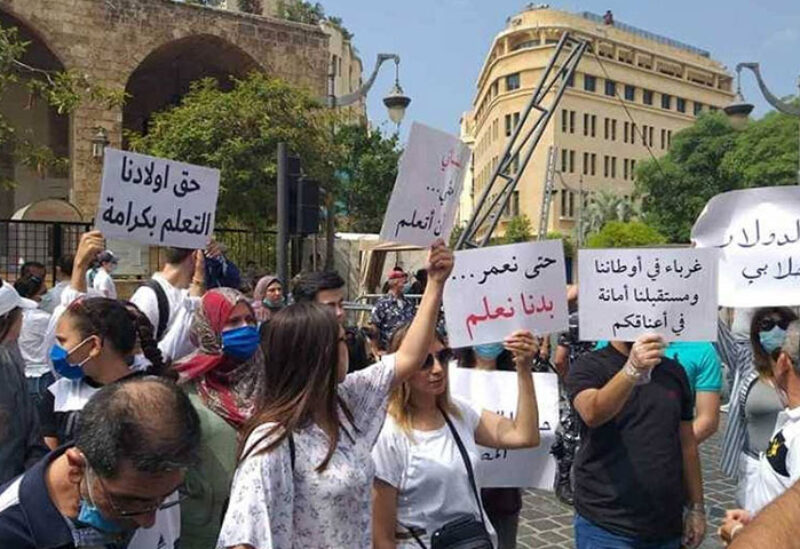 The Association of Parents of Students Abroad said in a statement that the purpose behind preparing the Student Dollar law 193 that allows parents to transfer up to $10,000 per year at the official rate (1,515 LBP) to their children studying abroad has been missed after eight months of being enacted.
It said that the students' families will hold a sit in in parallel with the Finance and Budget Committee's Parliamentary session that will be held in the Parliament to enact the final stages of the Capital Control law, and mainly the dollar transfers of student's studying abroad.
The association said that the Parliamentary Committee didn't discuss any solutions for the parents who have accounts in the national currency or even who don't have banking accounts. It said that this reflects the political authorities' disrespect for thousands of students who will face a vague future, because their parents aren't able to transfer their tuition fees. Although billions of dollars has been transferred with the recognition of the Association of Banks under the argue of Student Dollar Law.
The association stressed on the parents' adherence to the right of their children studying abroad, and called for a sit-in in front of the Parliament, on Monday 10:30 am, June 7.