Parliament Speaker Berri confers with French ambassador over general situation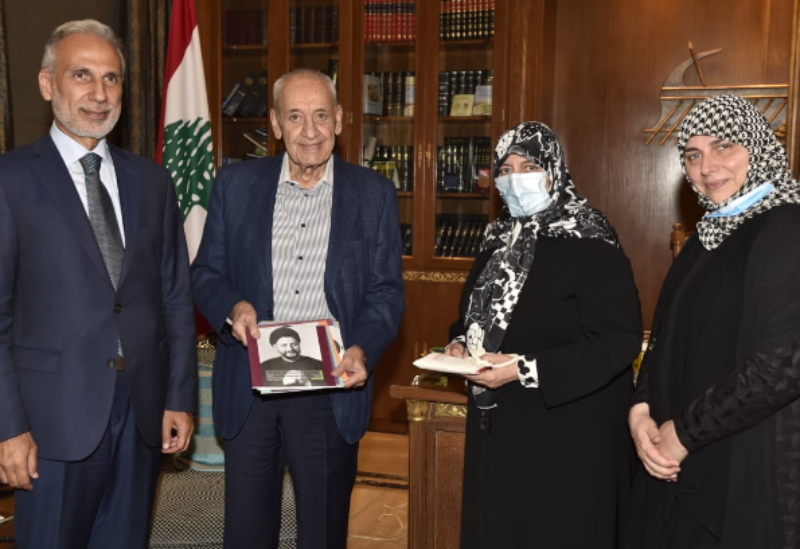 House Speaker, Nabih Berri, on Friday welcomed at the Second Presidency in Ain al-Tineh,  Iranian Ambassador to Lebanon, Mujtaba Amani, who paid him a protocol visit upon assuming his new duties in Lebanon.
Speaker Berri also met with French Ambassador to Lebanon, Anne Grillo, with whom he discussed the current general situation and the bilateral ties between Lebanon and France.
Berri also received the Head of National Education and Higher Education House Commission, MP Hassan Murad, over the current general situation and the latest developments, in addition to legislative affairs.
The House Speaker also received a delegation from the family of Imam Moussa al-Sadr including his two daughters, Hawra and Maliha al-Sadr, in the presence of Sayyid Raed Sharaf al-Din.
Berri then met respectively with the Director General of the Department of Tenders, Jean Ellieh, Scholar Sayyed Ali Fadlallah, and former Lebanese Ambassador to the Vatican, George Khoury.