Parliament Speaker Berri holds several meetings on Tuesday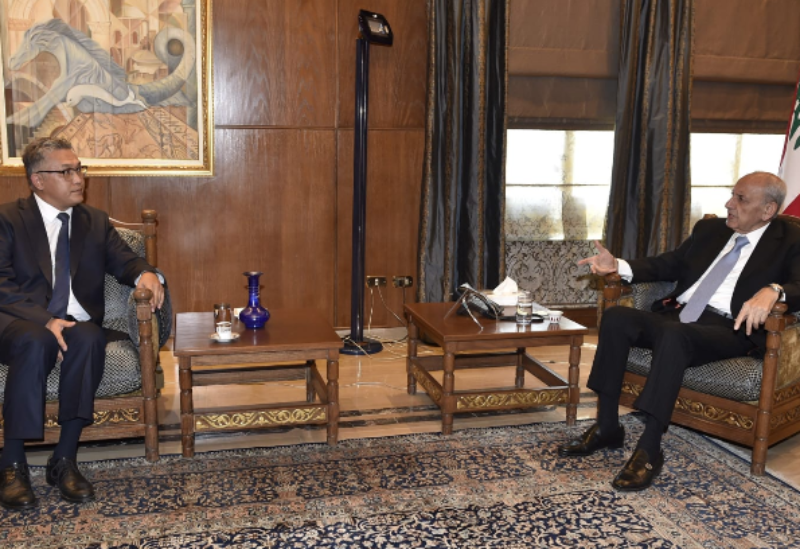 House Speaker, Nabih Berri, on Tuesday welcomed at his Ain El-Tineh residence, Undersecretary of the Ministry of International Relations and Cooperation in the Republic of South Africa, Candith Kwati Mashego-Dlamini, who visited him with an accompanying delegation.
The meeting reportedly focused on the general situation in Lebanon and the region, as well as bilateral relations between the two countries.
Berri then welcomed the newly appointed Ambassador of Kazakhstan to Lebanon, Rasul Gumali, who paid him a protocol visit upon assuming his diplomatic duties in Lebanon.
Later in the afternoon, the House Speaker welcomed caretaker Minister of Foreign Affairs and Emigrants, Abdullah Bou Habib, with whom he discussed the country's general situation, and the latest developments in Lebanon.