Patriarch Rahi meets US ambassador in Bkerke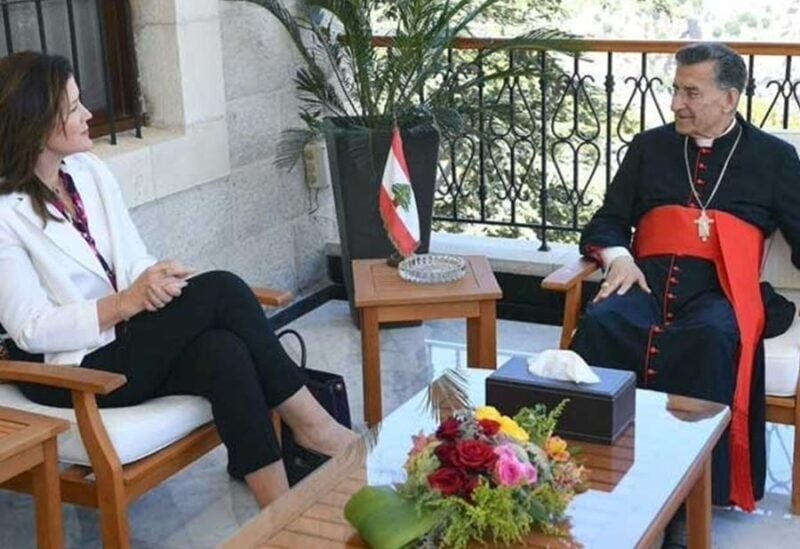 On Monday, Maronite Patriarch Cardinal Mar Bechara Boutros Al-Rai welcomed US Ambassador to Lebanon, Dorothy Shea, at Bkerke. During the meeting, Ambassador Shea emphasized the imperative of maintaining security and stability in Lebanon, urging efforts to solidify it across various domains. She underscored the crucial need to shield Lebanon from the ongoing conflict in the Gaza Strip.
Patriarch Rahi, in response, highlighted that the stability and security of Lebanon, along with the restoration of normalcy to its institutions, hinge on the election of a President of the Republic. This elected leader, according to Rahi, would be instrumental in fulfilling their role and ensuring adherence to the Constitution, which holds the ultimate authority over any national entitlement.
Additionally, Rahi stressed the importance of avoiding a new vacuum in the country, especially in the leadership of the military establishment. He emphasized the role of the military as a current safety valve for Lebanon and its people.