Patriarch Rahi receives Druze Sheikh Akl, accompanying delegation in Diman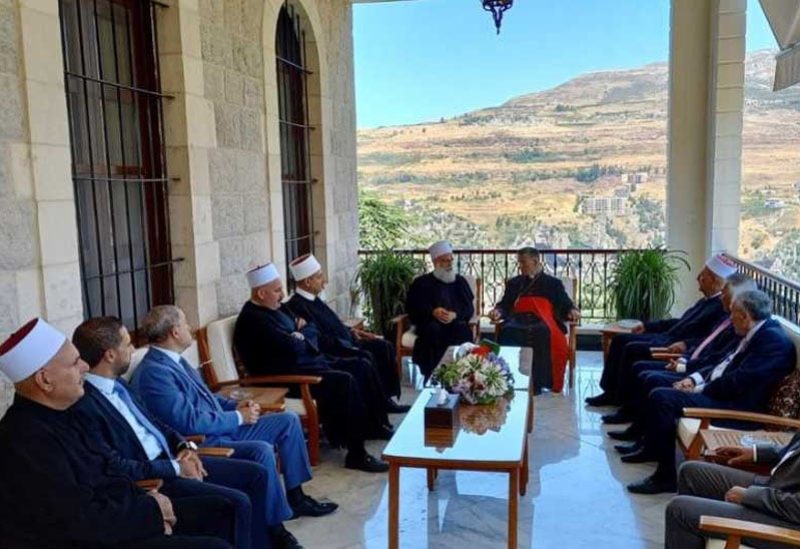 Maronite Patriarch, Cardinal Mar Beshara Boutros Al-Rahi, on Wednesday welcomed at the Patriarchal Summer Residence in Diman, Sheikh Akl of the Unitarian Druze Community, Dr. Sami Abi Al-Muna, and an accompanying delegation from the Druze sect Council.
Discussions reportedly touched on ways to address the common spiritual and national situations, and the contribution of the Maronite and Druze endowments (awkaf) and others in crystallizing an economic force to reinforce the steadfastness of the people of the mountain in their villages and to reassure the youth of their future.
Discussions also touched on preparations for the visit of Patriarch Al-Rahi to the mountain, scheduled for September 8, on the occasion of the 22nd anniversary of the Maronite and Druze mountain reconciliation.