[PHOTO] Locust swarms reach Lebanon's Deir Al Ahmar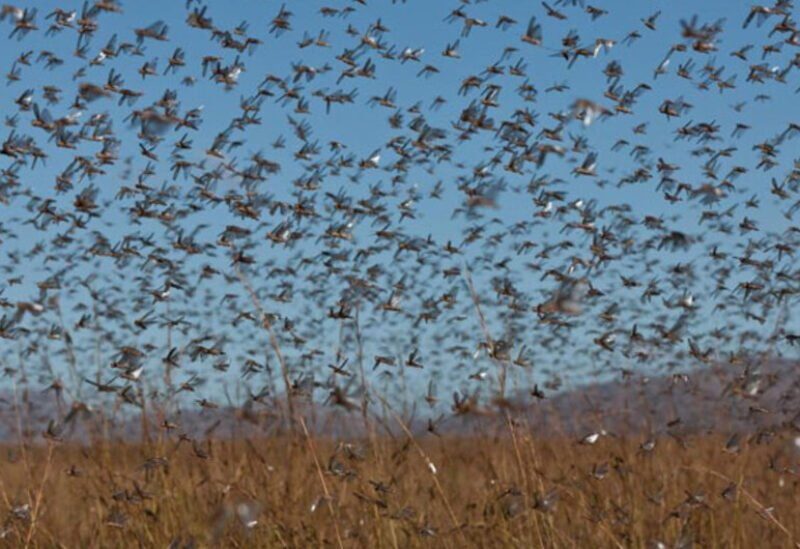 Locust swarms have reached the Lebanese town of Deir Al Ahmar, Bekaa valley, on Thursday and the insects were spotted flying over the region in huge numbers, local media reported.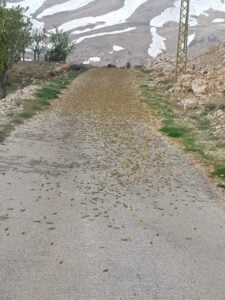 Last week, Lebanon's Ministry of Agriculture called on beekeepers in Arsal's barren areas and neighboring regions to take swift measures in order to cover bee hives ahead of pesticide-spraying operations aimed at combating locust swarms, the National News Agency reported.
The wide-scale operations carried out by Lebanese army choppers and teams of the Ministry of Agriculture aim to combat the locusts which have been already seen in the barren areas, according to the agency.
Caretaker Minister of Agriculture, Dr. Abbas Mortada, last Thursday asked the specialized teams at his ministry to be ready to face possible locust waves after reports of swarms of the insects spotted in the Syrian territories.
He urged citizens in border areas and villages to notify the Ministry of Agriculture, on its hotline 81/964621, of any sightings of locusts.