The Lebanese army raided on Tuesday a farm in the Baalbek town of Boudai, which belongs to a wanted person, and seized a drug factory containing equipment and machinery used in the manufacturing process, the Army Command – Directorate of Orientation said in a statement.
The army also seized cannabis weighing 567 kg and two wireless devices, the statement said, identifying the wanted person by his initials as Gh.Sh.
"The army seized a small pick-up truck close to one of the buildings of the wanted man, which was without a plate number. Inside its trunk, traces of cannabis seeds were found," it added.
The seized materials were handed over to the competent authorities and a manhunt is underway for the wanted man.
Also on Tuesday, a patrol of the Lebanese army's intelligence directorate raided a farm and a house in the Baalbek town of Majdaloun, the Army Command – Directorate of Orientation said, noting that the property belongs to a wanted person and that two people were arrested during the raids.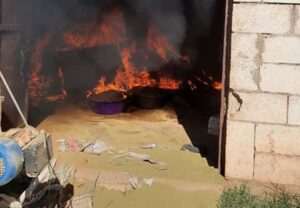 The wanted person, identified by his initials as A.M., is suspected of having opened fire, along with others, on LAF soldier Fadel Bayyad in Baalbek which killed him instantly.
"The patrol arrested Z.B.D. and S.N. on suspicion of having lured the martyr soldier," the army said, adding that "military weapons, ammunition and a Jeep used during the operation were seized."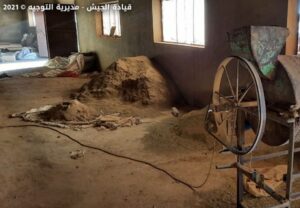 Lebanon has intensified its security crackdown on drug dealers and factories – particularly in the city of Baalbek which is believed to harbor the most dangerous wanted people – after Saudi Arabia imposed a ban on Lebanese imports.
On April 23, caretaker interior minister Mohamed Fehmy said Lebanon is ready to cooperate with all states to fight drug smuggling after Saudi Arabia banned the import and transit of Lebanese fruit and vegetables due to the illicit trade.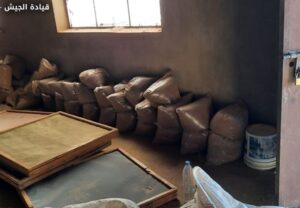 Lebanese security "has been exerting tremendous efforts combating drug smuggling," Mohamed Fahmy told Reuters, adding that smugglers might sometimes succeed despite those "meticulous" efforts.
He also called for "more cooperation" between the security services in the two countries.