A Lebanese Armed Forces (LAF) unit raided on Friday two drug manufacturing factories in the Baalbek town of Boudai and seized equipment and machinery used in the manufacturing process, the National News Agency reported.
700 kilograms of cannabis and around 1,040 Captagon pills were seized, NNA said.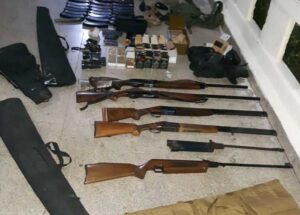 A LAF unit also raided a location in Tripoli's Al Mina region and arrested 6 people at the backdrop of disputes and clashes between a group of citizens, the agency said, adding that the army seized 2 pistols, 6 hunting rifles, one hand grenade, military equipment and ammunition of various calibers, in addition to cannabis.
The seized materials were handed over to the concerned authorities and an investigation was launched with the detainees under the supervision of the competent judiciary.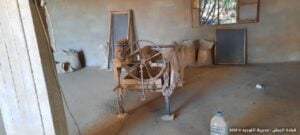 Lebanon has intensified its security crackdown on drug dealers and factories – particularly in the city of Baalbek which is believed to harbor the country's most dangerous wanted people on drug-related charges – after Saudi Arabia imposed a ban on Lebanese imports.
On April 23, the caretaker Lebanese Minister of Interior and Municipalities, Mohammed Fahmy, said Lebanon is ready to cooperate with all states to fight drug smuggling after Saudi Arabia banned the import and transit of Lebanese fruit and vegetables due to the illicit trade.
Lebanese security "has been exerting tremendous efforts combating drug smuggling," Mohammed Fahmy told Reuters, adding that smugglers might sometimes succeed despite those "meticulous" efforts.
He also called for "more cooperation" between the security services in the two countries.