Patrols from Lebanon's economy department in the north, escorted by State Security members, conducted on Tuesday an inspection tour of several petrol stations in Tripoli, Zgharta, Anfeh, Akkar and Dannieh.
Upon inspection, warrants were issued against a number of petrol stations involved in the monopoly of fuel.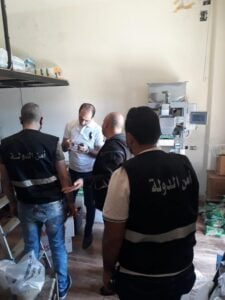 Lebanon's Central Bank had set a list of the commodities that shall be subsidized, including gasoline and flour products. However, there are increasingly recurrent reports about potential subsidy cuts which would cause havoc in the country if no alternative plan is created.
In light of this situation, some parties are resorting to monopoly practices by storing the subsidized goods and keeping them out of reach only to smuggle them subsequently in a bid to earn U.S. dollars.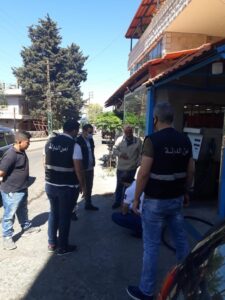 Heavy traffic jam and queues of vehicles have been spotted over the last 3-4 days at Lebanon's petrol stations as citizens rushed to fill their cars with gasoline amid reports of fuel subsidy cuts.
On April 15, Lebanon's caretaker energy minister blamed the country's fuel crisis on profiteers who smuggle gasoline into neighboring Syria.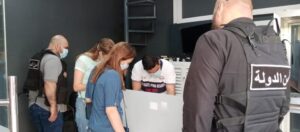 At a cabinet meeting to discuss the issue, Raymond Ghajar said the gap in gasoline prices between the two countries meant smugglers could make huge profits.
"The price of 20 liters of gasoline in Lebanon is 40,000 Lebanese pounds while the official price in Syria stands at 140,000 Syrian pounds and at 240,000 in the black market," Ghajar said in a cabinet statement.
"The Syrian market's needs for gasoline drive Lebanese smugglers to sneak gasoline into Syria to achieve huge profits."
Lebanon is in the throes of a deep financial crisis which is posing the biggest threat to its stability since the 1975-1990 civil war.