PM Mikati chairs meeting over refurbishment of customs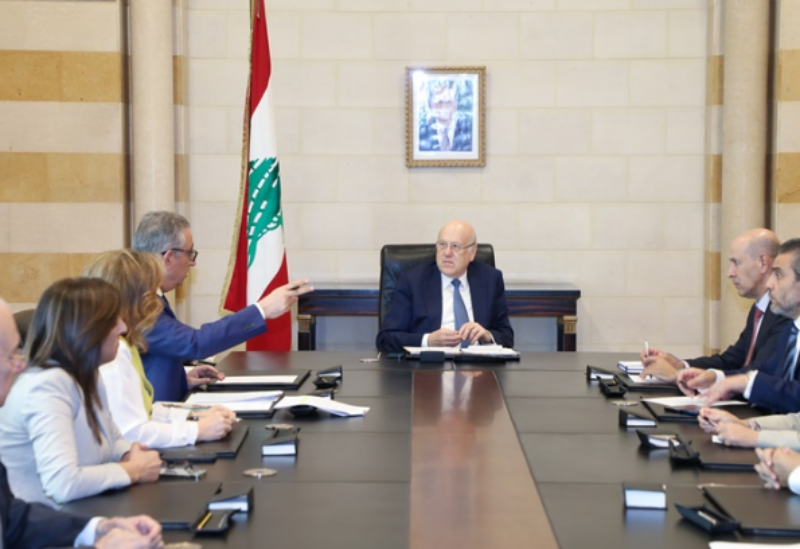 Caretaker Prime Minister, Najib Mikati, on Tuesday chaired a meeting at the Grand Serail devoted to discussing the situation of Lebanon's customs, in the presence of members of the Lebanese Customs Higher Council, as well as competent financial authorities.
The meeting discussed the refurbishment of customs equipment, especially those deemed in poor condition, and the financial mechanism to fund the refurbishment plan has been agreed upon.
Mikati later met with a delegation representing the Education Parliamentary Committee headed by Committee Chairman, MP Hassan Murad, who conveyed to Premiere Mikati the recommendations of the Parliamentary Education Committee.
Mikati finally met with Qatar's Ambassador to Lebanon, Ibrahim bin Abdulaziz Al-Sahlawi.