PM Mikati informs President Aoun about recent IMF contact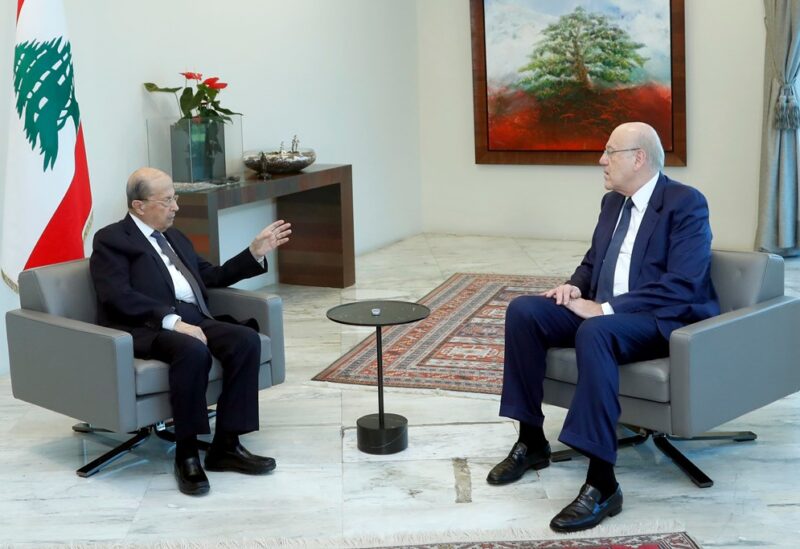 General Michel Aoun, President of the Republic, met with Prime Minister Najib Mikati this morning at the Presidential Palace to discuss general issues.
PM Mikati told the President about the outcomes of his meetings with newly formed ministerial committees entrusted with keeping track of current challenges.
PM Mikati also shared the subject of his recent meetings with the International Monetary Fund in advance of talks to address the economic and financial situation.