PM Mikati meets with information minister, discusses bilateral ties with Omani and German diplomats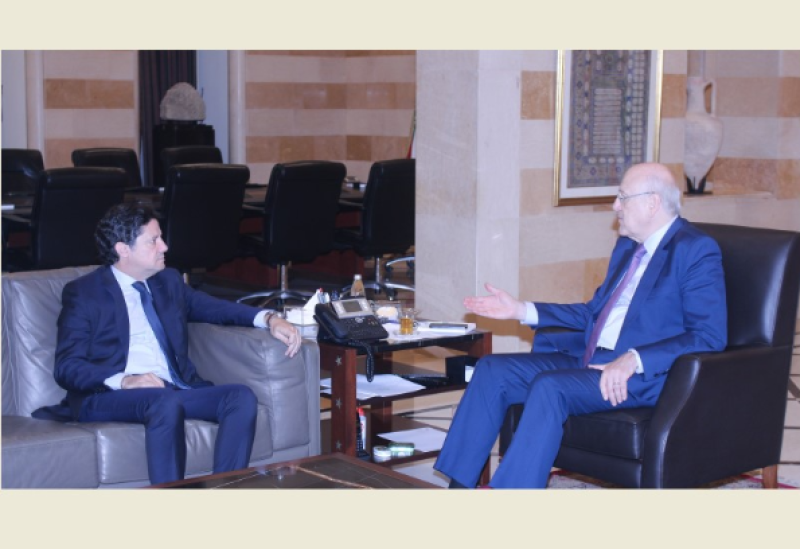 Caretaker Prime Minister, Najib Mikati, on Friday welcomed at the Grand Serail the Ambassador of the Sultanate of Oman to Lebanon, Ahmed bin Muhammad Al-Saidi, with whom he discussed Lebanese-Omani bilateral relations and the best means to develop them in all fields.
Mikati separately welcomed German Parliament Member, Paweł Ziemiak, who visited him with an accompanying delegation from the German Parliamentary and Economic Cooperation Committee, in the presence of German Ambassador to Lebanon, Andreas Kindl.
During the meeting, the delegation voiced the importance that Germany attaches to Lebanon in the issue of neighborhood policy and informed the Prime Minister about the ongoing preparations for a joint Lebanese-German parliamentary conference in Berlin, early next year, on the issue of reforms and economic and technological cooperation between the two countries.
The Prime Minister later met with Minister of Information, Ziad Makary, with whom he discussed an array of ministerial affairs.