PM Mikati tackles general developments with Grand Serail itinerants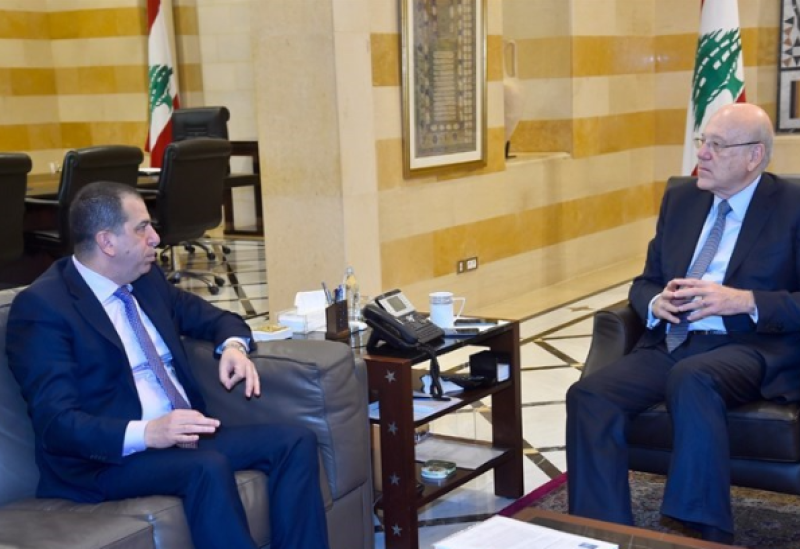 Caretaker Prime Minister, Najib Mikati, on Friday held a series of meetings at the Grand Serail where he received head of the Technical Secretariat of the Council of Arab Justice Ministers, Ambassador Mohammad Al-Amin Akik, who thanked the Lebanese government for Lebanon's decision to allocate a plot of land in Beirut to establish a headquarters for the Arab Center for Legal and Judicial Research of the League of Arab States.
Mikati reiterated relentless efforts alongside the Arab League and Arab countries to activate judicial cooperation and exchange of expertise.
Mikati later received Director of the United Nations World Food Program in Lebanon, Abdullah Al-Wardat, with whom he discussed the ongoing cooperation between Lebanon and WFP.
Mikati separately welcomed Ambassador of Lebanon to the Netherlands, Abdel Sattar Issa, who briefed him on the activities carried out by the embassy.
He also received Beirut Governor, Judge Marwan Abboud, with whom he discussed the capital's affairs and a number of demands.