President Aoun addresses general developments with MP Al-Sayyed, tackles file of Lebanese University dues from PCR tests with Shreim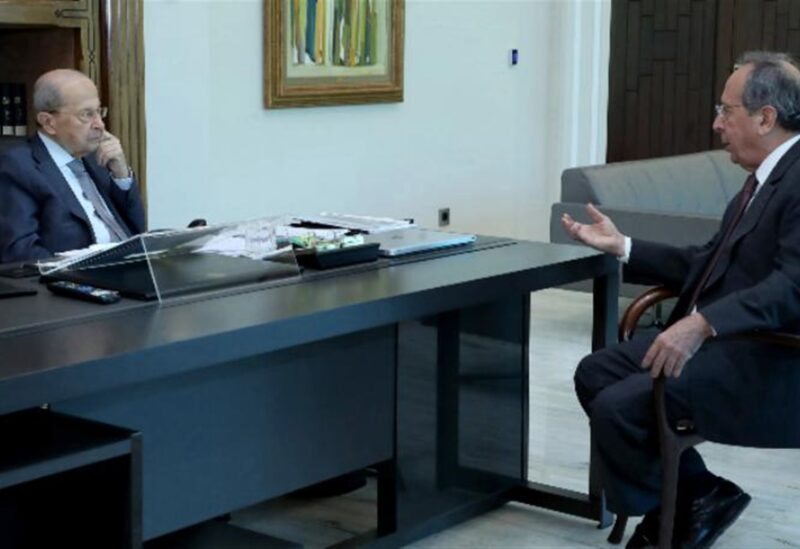 General Michel Aoun, President of the Republic, met with MP General Jamil El-Sayyed at the Presidential Palace on Wednesday.
General matters and government developments were discussed "in view of the emergency complexities that threaten severe consequences if a new president is not elected, and the constitutional concerns that may result at the general national level or at the level of state affairs management."
Major General Al-Sayyed said: "Perhaps the quickest solution to this problem is the initiative to elect a President of the Republic, because this will inevitably lead to the formation of a new government according to more stable conditions".
MP Al-Sayyed also indicated that he discussed with President Aoun the issue of maritime demarcation of the southern borders in light of the expectation that Lebanon would receive a semi-final text from the American mediator, Amos Hochstein, within the next two days.
President Aoun then received former minister Dr. Ghada Shreim.
Shreim revealed that she had discussed with His Excellency the President the issue of the Lebanese University's dues for the proceeds of the PCR at Beirut Airport after canceling Article 76 of the budget related to it, and referring the matter to the judiciary, "noting that the file has been stuck in the judiciary for months".
"We are on the verge of a new academic year that is still faltering," Shreim said, considering these dues as "A right for the university and a door to salvation."