President Aoun addresses judicial affairs with Caretaker Minister Khoury, meets British and Iranian Ambassadors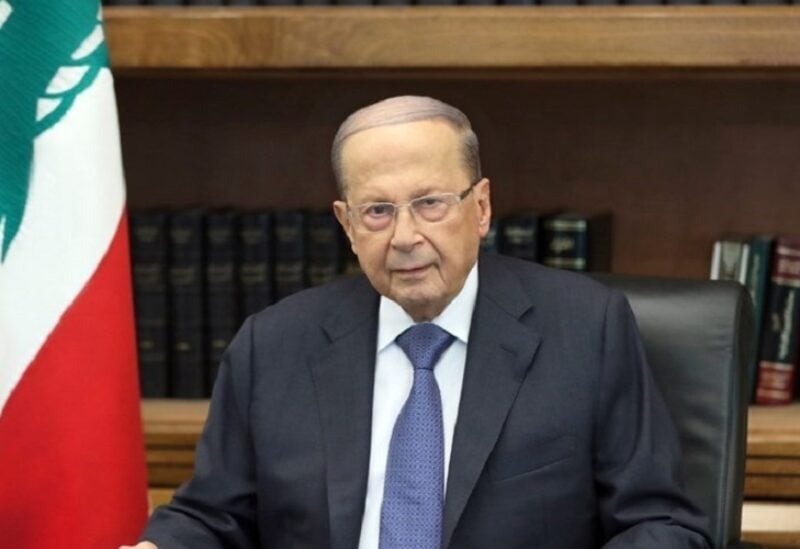 President of the Republic, General Michel Aoun, continued his follow up on internal and political developments, especially the formation of the government.
President Aoun met caretaker Justice Minister Henry Khoury and discussed with him ministerial affairs and a number of urgent judicial issues.
British Ambassador:
The President received British Ambassador, Dr. Ian Collard, on the occasion of the end of his missions in Lebanon.
President Aoun wished Ambassador Collard success in his new assignments and thanked him for the efforts he made in developing and strengthening Lebanese-British relations in various fields.
Ambassador Collard was accompanied by the Deputy Head of the British Mission in Lebanon, Mrs. Alyson King.
Iranian Ambassador:
The President received the Ambassador of the Islamic Republic of Iran, Mohammad Jalal Ferozania, on a farewell visit to mark the end of his mission in Lebanon.
President Aoun commended the efforts made by Ambassador Ferozania during his stay in Lebanon in strengthening and developing bilateral relations between the two countries, and wished him success in his new assignments.
Former MP Abou Zeid:
The President met former MP Amal Abou Zeid, and deliberated with him general affairs in addition to needs of Jezzine region, development projects and their importance, especially during the summer season.