President Aoun chairs meeting addressing return of displaced Syrians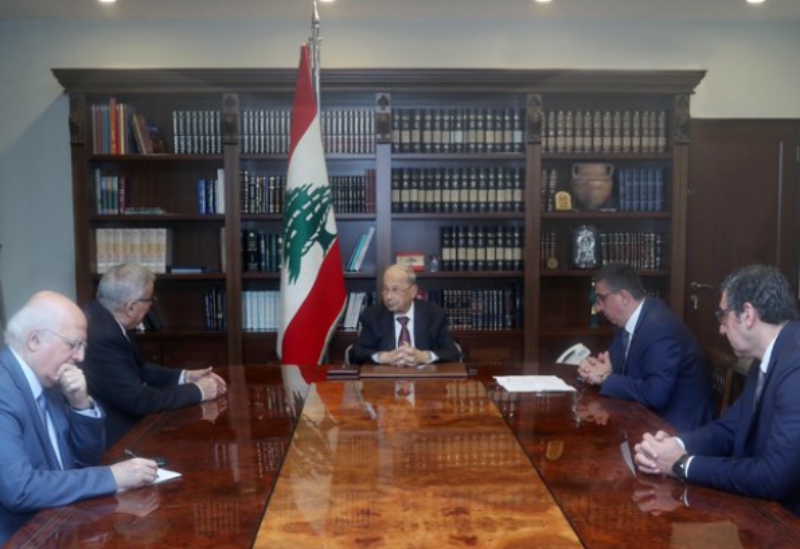 President of the Republic, General Michel Aoun, chaired a meeting devoted to address the stages of implementing the plan to return displaced Syrians.
The meeting was attended by Foreign Minister, Abdullah Bou Habib and Social Affairs Minister, Hector Hajjar, in addition to advisers, Rafic Shelala and Raymond Tarabay.
Deliberations will continue at a later meeting.
After the meeting, Social Affairs Minister, Hector Hajjar, made the following statement:
"We met the President of the Republic, in the presence of the Minister of Foreign Affairs, and the discussion focused mainly on the issue of the displaced Syrians and the developments that occurred during the last three weeks.
It is certain that we agreed with His Excellency the President on many points related to their return plan, and we coordinated positions in the hope that next week we will hold meetings to end the basic stage of agreement on the return plan.