President Aoun meets Iraqi ambassador on farewell visit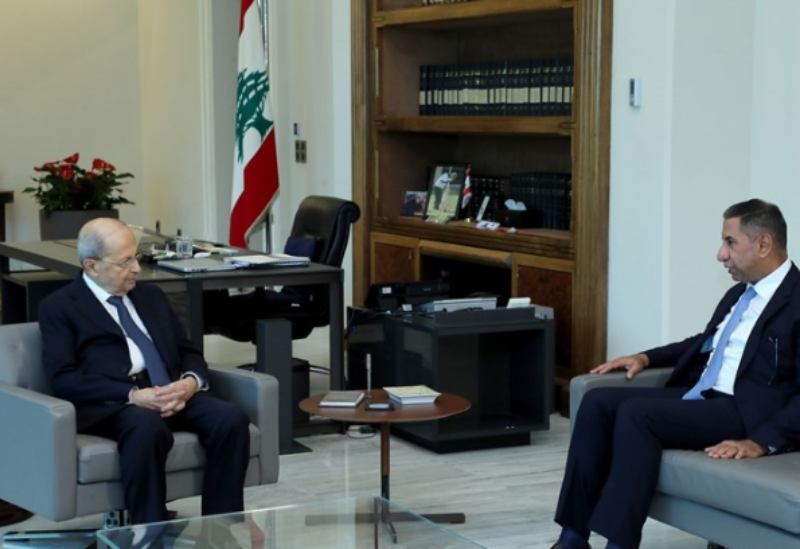 President of the Republic, General Michel Aoun, received Iraqi Ambassador to Lebanon, Haydar Shayyah Barak, on a farewell visit marking the end of his diplomatic missions in Lebanon.
President Aoun noted the efforts of Ambassador Barak during his stay in Lebanon in developing bilateral relations between Lebanon and Iraq.
The President also praised the support which Lebanon receives from Iraq, President, Government and people.
Finally, the President wished Ambassador Barak success in his new tasks.