President Aoun receives Cabinet proposal from Lebanon's Hariri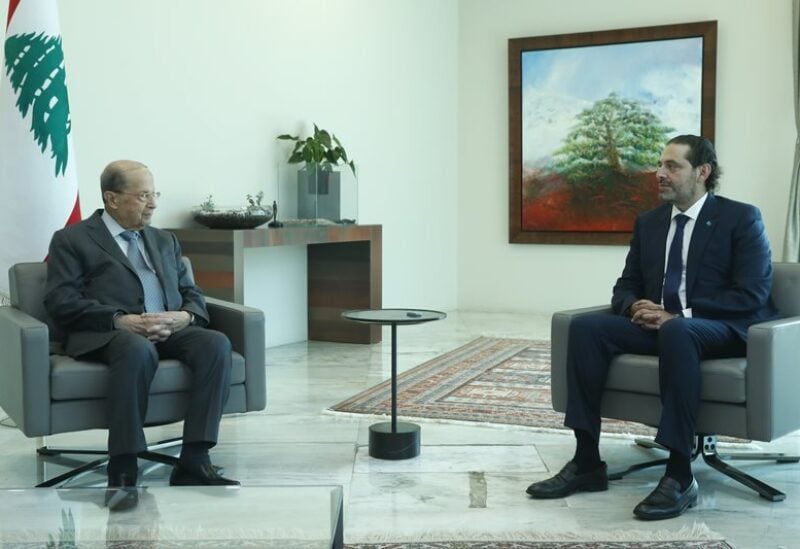 Following his return from a trip to Cairo, Lebanon's Prime Minister-designate Saad al-Hariri has met with the President of the Republic Michel Aoun on Wednesday in the afternoon, and said that he has provided the President with a cabinet proposal and is expecting his answer on Thursday. Hariri believes that such a step might put an end to nearly nine months of political gridlock and economic collapse.
"I believe that this cabinet proposal would save the country and stop the collapse," Hariri said after the meeting, adding that it will be made up of 24 professional ministers, as suggested by a French effort.
On a side note, Cairo has requested Lebanon's Hariri not to apologize for not establishing a cabinet, and has said that it will call various Arab countries to coordination discussions regarding Lebanon's dilemma.