President Aoun tackles final steps to first phase of voluntary return of displaced Syrians with Hajjar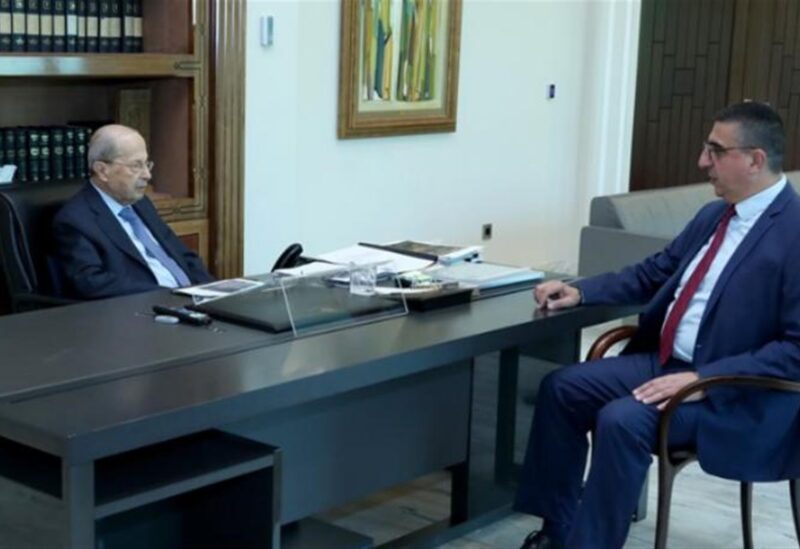 President of the Republic, General Michel Aoun, met on Tuesday with the Social Affairs Minister, Hector Hajjar, and deliberated with him ministerial affairs.
President Aoun also tackled, with the Social Affairs Minister, the steps taken to alleviate the impact of the crisis that Lebanon is experiencing on the citizens, in addition to the stages reached by the Lebanese efforts to secure the voluntary return of the displaced Syrians in light of the decisions taken in this context.
After the meeting, Minister Hajjar said that the final touches were put on the possibility of achieving this return soon for the first group of displaced people to Syria.
"A step that constitutes the first stage of this path, which is expected to continue steadily during the coming periods, with the aim of reducing the number of displaced Syrians present in Lebanon, for the sake of Lebanon and Syria," Minister Hajjar said.