President meets with Lebanese delegation negotiating maritime borders demarcation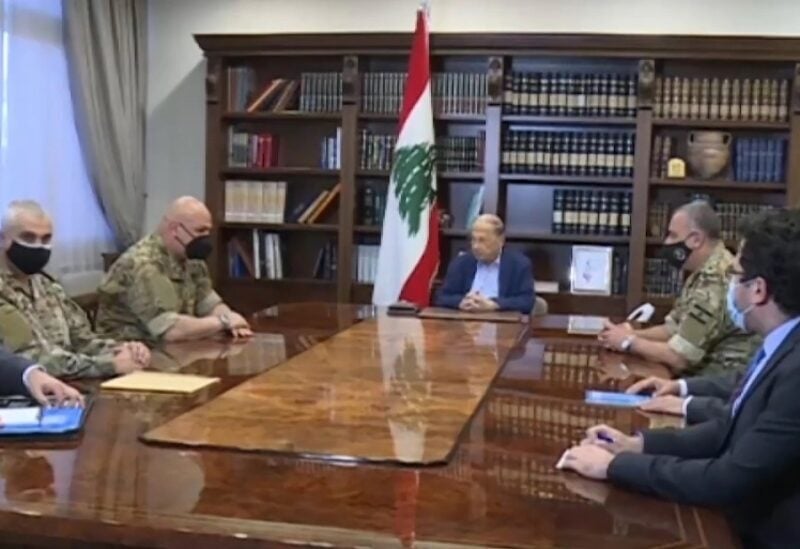 The Presidency Press Office issued the following statement:
"President of the Republic, General Michel Aoun, met the Lebanese delegation for indirect negotiations to demarcate the southern maritime borders, after the return of its members from Naqoura.
Members of the delegation briefed the President on the deliberations which took place during the meeting with the participation of the US delegation. The head of the US delegation requested that the negotiation be limited only between the Israeli line and the Lebanese line, which are deposited with the United Nations, i.e. within an area of ​​860 square kilometers, contrary to the Lebanese proposal and to the principle of negotiation without preconditions.
Therefore, President Aoun instructed the delegation not to pursue negotiations linked to preconditions, but rather to adopt international law, which remains the basis for ensuring the continuation of negotiations to reach fair and equitable solutions which Lebanon seeks in order to preserve the supreme national interest and stability, in addition to the Lebanese rights to invest their wealth".