Prime Minister emphasizes urgency of ceasefire in Gaza in meeting with Blinken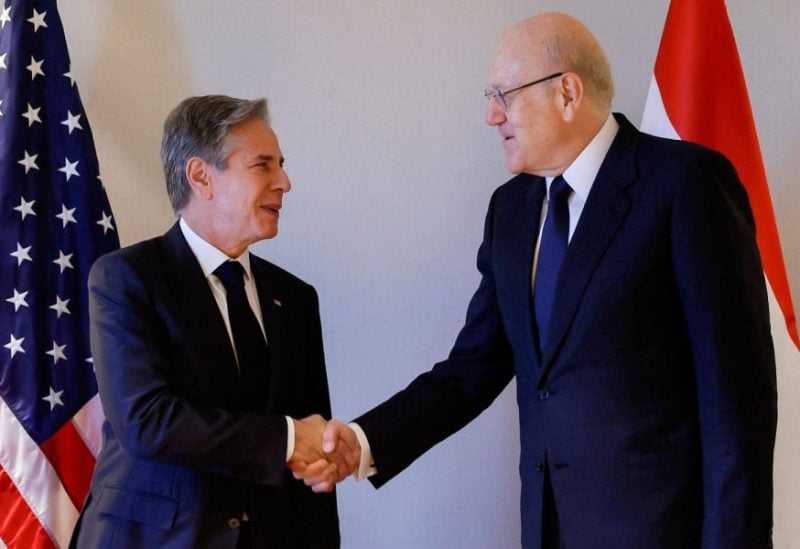 Lebanon's caretaker Prime Minister Najib Mikati met with US Secretary of State Antony Blinken in Amman on Saturday and emphasized the importance of working towards a ceasefire in Gaza and stopping Israeli aggression in southern Lebanon, Lebanon state news agency said.
Mikati also stressed Lebanon's commitment to international legitimacy and the implementation of UN Resolution 1701, calling on the international community to pressure Israel to cease its violations.
Blinken, in turn, emphasized his efforts to halt military operations for humanitarian reasons and to address the issue of prisoners.