Protesters block roads, burn tires over high USD exchange rate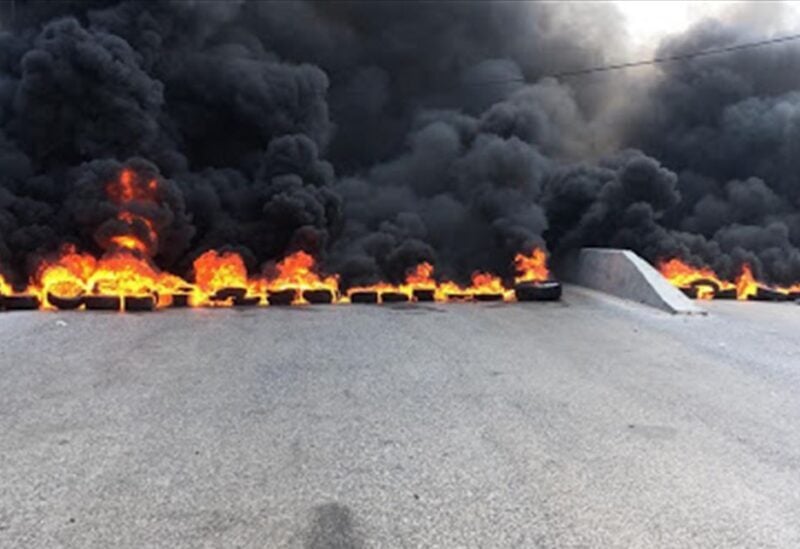 Nationwide protests in Lebanon gained momentum on Saturday amid a months-long political deadlock and a high U.S. dollar exchange rate which has been spiraling in recent months but has recently hit an alarming level.
Demonstrators coming from all regions took to the streets today, blocking roads, burning tires and calling for the swift formation of a new government. They had previously vowed their movement would escalate as the pound currency dropped to more than 10,000 against the U.S. dollar.
Protesters blocked Al Masnaa – Rashaya main road at Rafid area, Deir Znoun – Riyak road at Al Faour intersection, in addition to Al Ring bridge in both directions.
They also partially closed Nahr El Mot – Jdeideh intersection and Aley highway at Dhour Al Abbadieh area in both directions. Subsequently, Sidon's Elia intersection and Beirut's Bechara Al Khoury crossroads were blocked to traffic.
Fueled by anger, protesters lifted banners calling for "their right to live in dignity," saying they no longer hope for early parliamentary elections to be held but rather holding said elections on time."
Al-Naahmeh highway was also cut off in both directions.