Qaouq says Hezbollah drones had a 'quick effect'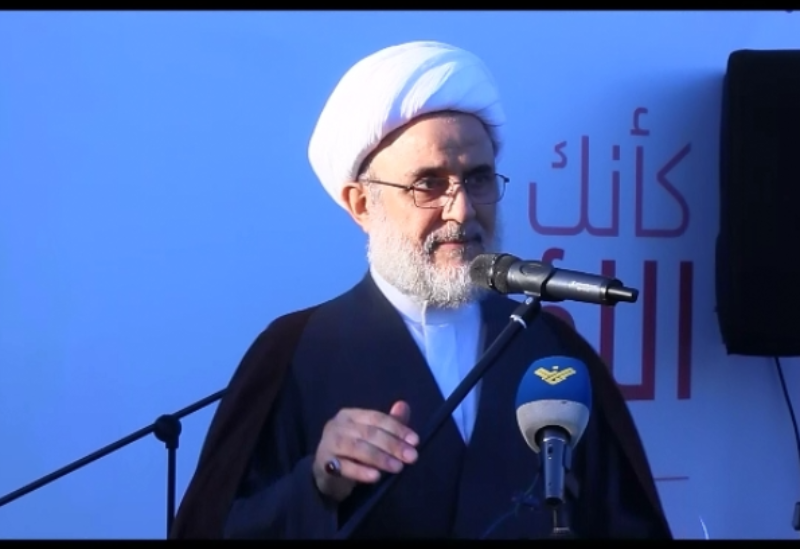 Sheikh Nabil Qaouq, a senior Hezbollah official, boasted on Saturday that the three drones Hezbollah launched last Saturday at the Karish gas field had a "quick effect" on the progress of the negotiations to demarcate the sea border.
"Today, the resistance is Lebanon's shield and claim to fame. It is a strategic gem. It has carried out its responsibility in a way that supports Lebanese interests and protects their wealth and dignity, said Qaouq, a member of Hezbollah's central council, in reference to the drone flight.
"The drones message took place at the appropriate place and time and it had a quick effect. It was a 100% patriotic message and its objectives were Lebanese and not related to Iranian negotiations nor to U.S. visits," the Hezbollah official went on to say.
"The drones plunged the Israeli enemy into new equations and calculations, and the post-drones period does not resemble the pre-drones one," Qaouq said.
He added: "The stances of the officials should enhance Lebanon's position in the negotiations and block the interferences and dictations of embassies, because when Lebanon's resources are threatened by the enemy, it is not acceptable to submit to an ambassador, regardless of the identity of this ambassador."