Rahi in front of three presidents: We wanted Lebanon a meeting place for civilizations, it became missile platform and enemy for Arabs.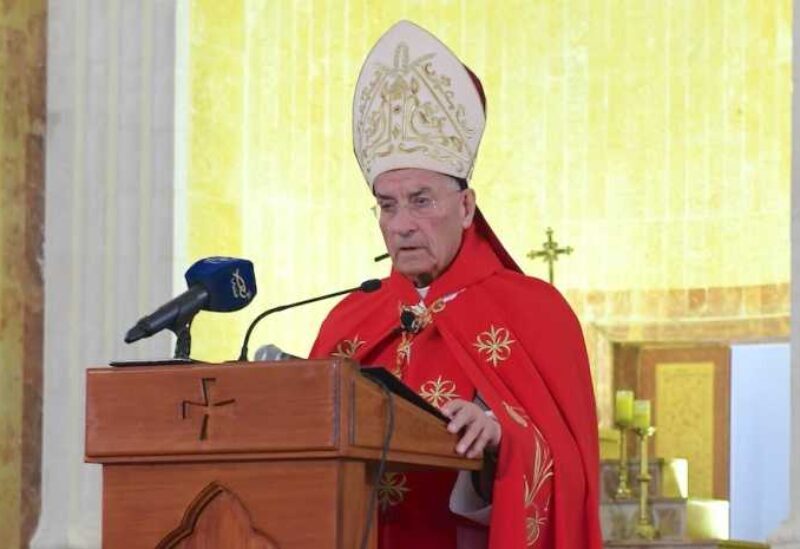 Maronite Patriarch Mar Beshara Boutros Al-Rahi pointed out that: "We wanted Lebanon to be a message of coexistence with its Arab surroundings with respect, and we wanted it as a meeting place for civilizations, but the weakness of national immunity distorted Lebanon's message and entered into the conflict of the axes, and made it a missile platform and an enemy for its brothers."
In the presence of the three presidents at a mass on the occasion of Saint Maroun's Day, Rahi affirmed, "We look forward with the Lebanese people to several priorities, the first being the holding of parliamentary and presidential elections on time. The Lebanese people yearn for change and are looking forward to these two entitlements, to express their national desire, pointing out that the people are looking forward to the truth, about the crime of Beirut port nearly two years to the explosion of the era.
The Patriarch talks again about neutrality, stressing the need to adopt positive neutrality in foreign policy because it guarantees Lebanon's unity, sovereignty and independence, and a necessary element to protect it from conflicts, and the importance of cooperation with the International Monetary Fund to reach economic reforms that restore Lebanon's leading role.