Patriarch Rahi meets with MP Khazen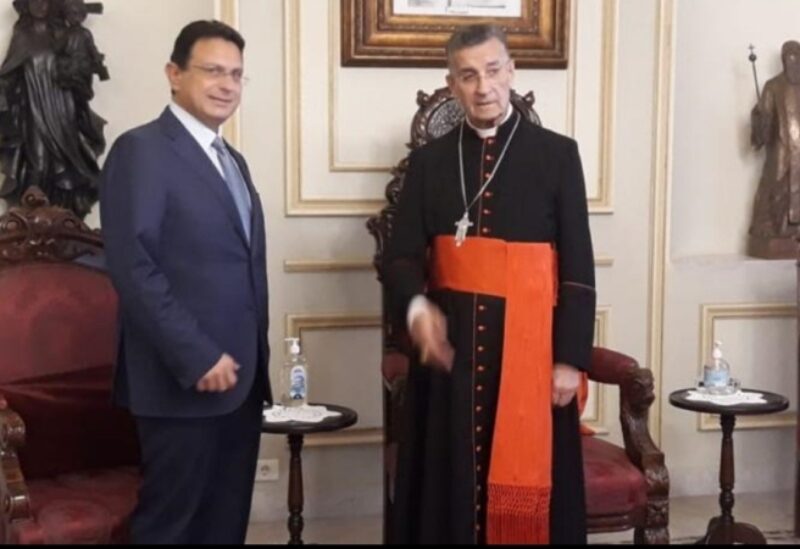 Maronite Patriarch Bchara Rahi met Wednesday in Bkerki with MP Farid Haykal Khazen, over the latest political, economic, and security developments.
Speaking to reporters following the meeting, Khazen hailed the Patriarch's fresh tour. "I was relieved that he managed to reach a solution to the crisis, a solution that is legal and constitutional and that can transfer the country from hell to safety."
He added that talks also touched on the initiative he had launched and that aims to bring Christians closer. "The Patriarch and I will begin the initiative in the next few days and we will discuss the means to communicate with the main Christian leaders," he said.