Rahi meets with UN Deputy Social Coordinator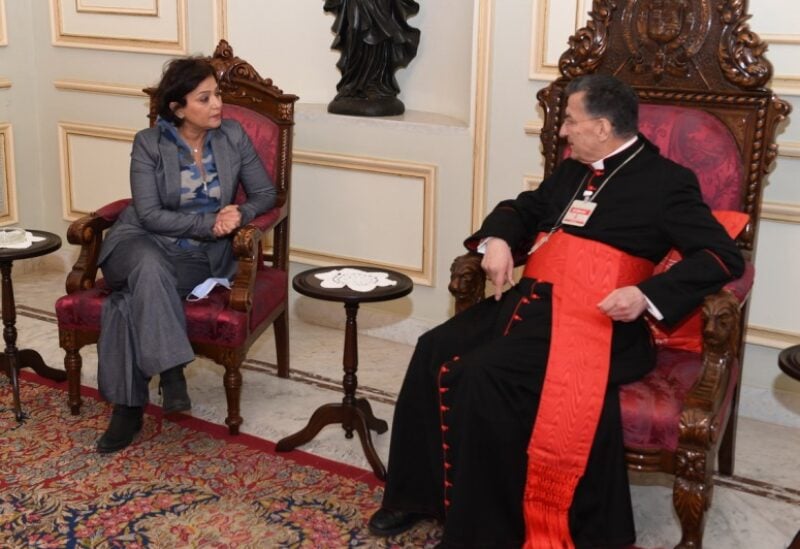 The Maronite Patriarch Cardinal, Bchara Rahi, met on Monday, in Bkerke, with UN Deputy Special Coordinator for Lebanon, Najat Rochdi, to discuss the current general situation on the local and regional scenes.
Rochdi indicated that her visit came in the context of the Patriarch's call for an international conference for Lebanon.
She also renewed UN permanent support for Lebanon.