Rain and torrential rain swept many mountainous areas in Akkar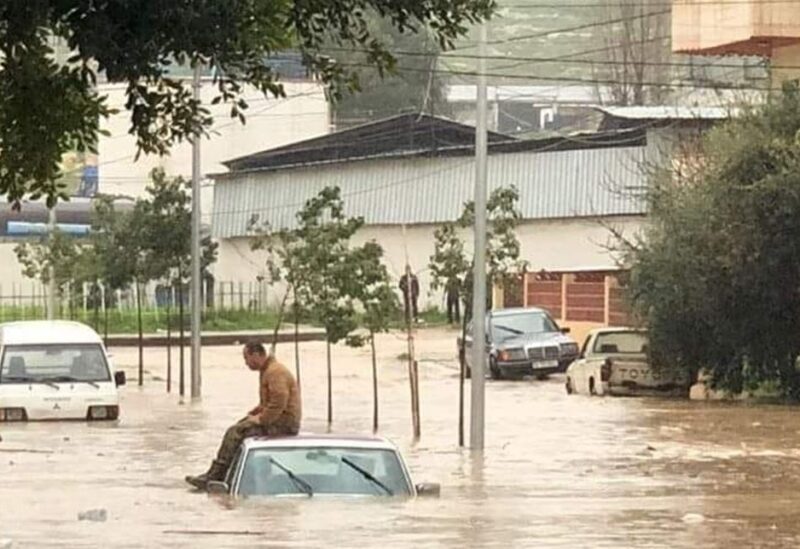 The flood rains, which are still falling heavily in many mountainous areas in the Akkar governorate, caused floods and floods that swept the roads, especially in the Wadi Khaled area.
Calls were directed to the people of towns and villages located at the course of the Great River to exercise caution for fear of uncontrolled floods.
In the town of Qobayat, the rains led to many collapses in the walls on the roads in the Marjan Forest, which was exposed a month ago to devastating catastrophic fires.
In the event of continued rain, the people fear that the soil will erode, as its trees have almost completely burned out.
Bulldozers began by the people and the municipality a short time ago with attempts to open the roads in the neighborhood of Al-Qaltabah and Al-Murgan, which were closed by mud and rocks carried by the flowing floods from the scorched forests, and the evacuation of many people who were trapped by the rain in their cars on these roads, as well as those whose support walls collapsed near their homes in the neighborhood Altars in particular.
The people appealed to the internal security forces to set up barriers at the entrances and outlets of the Marjan Forest to warn drivers of the dangers of taking these roads due to the ongoing collapse.