Ramzi Moucharafieh welcomes UN's Ito, Moyroud, stresses need to bolster LCRP's efforts facing refugee crisis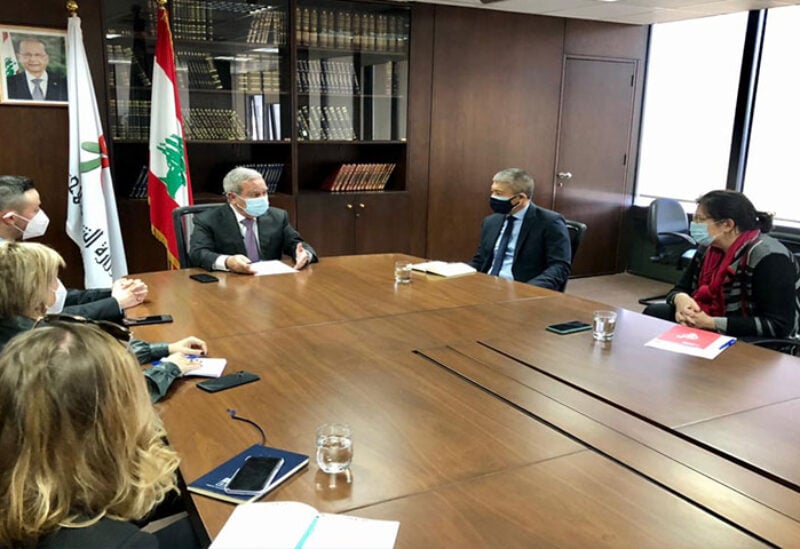 Caretaker Minister of Social Affairs and Tourism, Ramzi Moucharafieh, stressed in a meeting on Monday with UNHCR representative in Lebanon, Ayaki Ito, and UNDP Resident Representative for Lebanon, Celine Moyroud, the substantial need to bolster the work of the steering committee of Lebanon's Crisis Response Plan (LCRP) handling the Syrian refugee crisis.
During a meeting held at the Ministry of Social Affairs today, Moucharafieh called for a unified approach among international organizations, donor countries, and all partners to achieve the best response level to the dramatically growing needs of refugees, especially in light of the stifling economic crisis and the dire repercussions of the Covid-19 pandemic in Lebanon.
He called on all involved sides to join efforts to help alleviate the burden of the successive crises that have afflicted the Lebanese host communities and refugees alike.
Moucharafieh finally pointed to the growing challenges facing Lebanon's Ministry of Social Affairs, especially in light of the increasing number of Lebanese who have become among the most vulnerable groups during the last two years, approximately 80%, while the Ministry of Affairs's budget for the year 2021 constitutes 2% of the of the Lebanese state's total budget.