Rescue operations continue at Mansouriyah building…Six people trapped under rubble.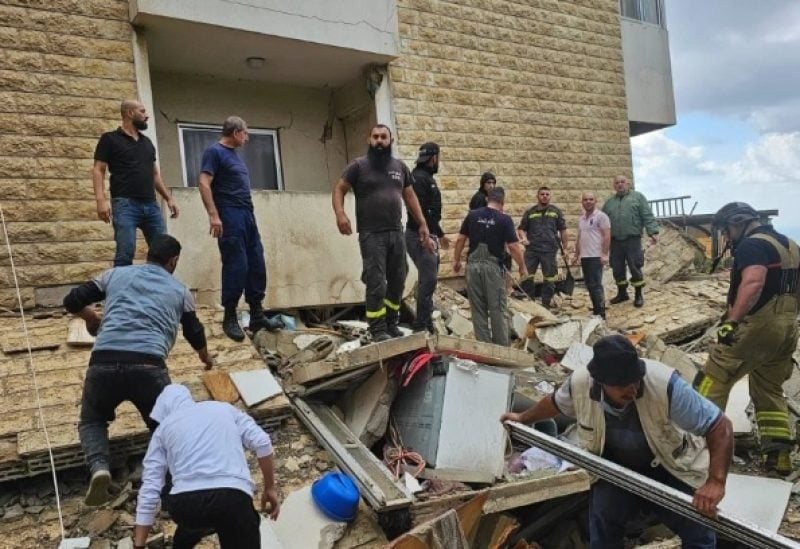 Misfortunes continue to fall upon the heads of the Lebanese people daily. The latest of these was the collapse of the "Yazbek 10" building, consisting of 7 floors on Monday, in Mansourieh – Badran district.
What is surprising is that this building bore cracks as a result of the Beirut port explosion three years ago. However, it collapsed due to negligence and lack of responsibility on the part of those responsible for monitoring the explosion's damages.
The new aspect of this catastrophe is that rescue operations continued at the Mansourieh building during the night, and the Civil Defense, the Red Cross, and the army did not rest. There are still six people under the rubble.
At around 10 in the morning, a cracking sound was heard in the building's foundations, and it collapsed at around 2:30 in the afternoon on this Monday.
Immediately, Civil Defense personnel trained in carrying out rescue, relief, and evacuation tasks headed to the designated location from various centers and started working with the assistance of other rescue agencies until they managed to rescue three citizens from the rubble.