Revolutionists march to Martyrs' Square marking the 2nd anniversary of October 17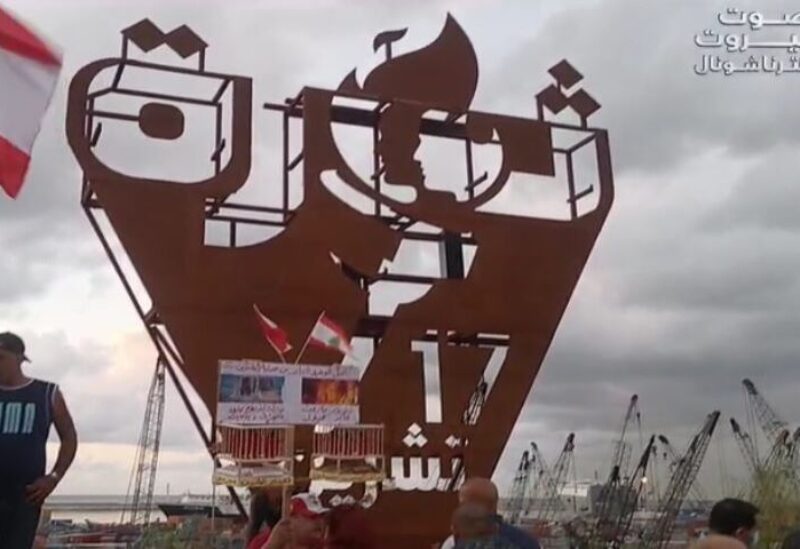 On Sunday evening, and on the occasion of the 2nd anniversary of October 17 revolution, protestors raising the Lebanese flags marched from the Palace of Justice, Karantina and Sassine Square towards Martyrs' Square under the title "Restoring the homeland and building a new Lebanon".
The protesters held banners including: "The decision is for people to restore the homeland and build the state," calling for "an honest judiciary, firm solutions for the living and economic crisis, and fair elections."
At six o'clock this evening, protesters started from Martyrs' Square and from other squares, and arrived at the anthropomorphic torch of the revolution near the statue of the expatriate in the Beirut port area, in solidarity with the families of the port's martyrs. The torch was lit at six and seven minutes exactly amid the crowd applauded and under the slogan "Restoring the homeland and building a new state."
Banners were raised denouncing the authority, and demanded protecting the investigation and supporting Judge Tarek Bitar, and restoring the citizens' seized rights."
This symbol was placed on the first anniversary of the launch of the October 17 revolution, and this torch will be lit on October 17 of each year, at the time of the Beirut port explosion at six o'clock in the evening.